Generoso, founder of Berkshire Greenscapes is, YES, reporting from Mexico.  We realize many are wondering… what are we doing here?!  Well, here's the story!
If you are a client of ours, or follow our work online, we hope you might have read or heard that part of our mission is a little bigger than just making beautiful gardens — we strive also to promote healthy living.  We choose organic practices because garden with integrity and respect the earth, and this comes through in the beauty and vibrancy of the gardens themselves — and this natural beauty is what we strive to use to bring a sense of tranquility to your outdoor space, a respite from the stress of the world.  Our mission is for the gardens to bring joy and a sense of peace that contributes to a healthier mindset and more positive outlook. 
Beyond the gardens, we have a general investment in healthy living — Berkshire Greenscapes, as a brand and as a culture, values healthy habits and healthy mindsets, as we believe in promoting a healthier tomorrow.  Healthier for us, healthier for our clients, healthier for the earth… and so on!
But our Winters are Loooooooong
While we love gardening, in the Berkshires it is seasonal.  This has left Generoso with a winter of extra time while he waits for spring.  Though many have recommended that he get into plowing, it just doesn't fit with his mission and how he wants to invest his time.  Instead, he has taken interest in volunteering opportunities — starting first locally.
It's a great feeling to give back!  Even in small ways like volunteering at the Berkshire Athenaeum.  But Berkshire winters can be so long. and cold… leading Generoso seeking warmth, sun and color as the days crawl by.  So, in the off-season he has also taken an interest in travel!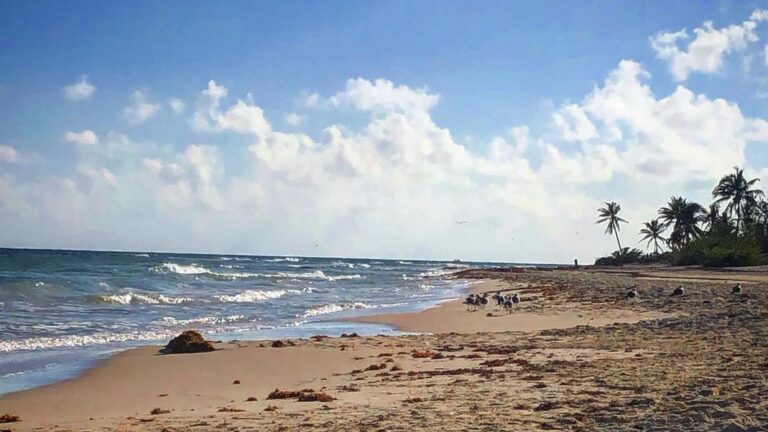 What can you say?  Some people just crave the sun.  Generoso relates to flowers in that way… following the sun and the warmth.  Traveling has become an off-season hobby, a way to stay inspired and keep learning.  With no real "bucket-list", and honestly with a fear of flying, Generoso has visited a handful of tropical locations over the past few years, chosen really quite randomly.  Fortunate that his occupation offers this chunk of time to take off, his requirements are that there is a gym and it's warm.  The rest really falls into place from there.
And so, we arrive in Mexico.  The full story is that the original plan was to go to Thailand (with some employees in tow!), and volunteer farming and growing fruits and vegetables for an elephant sanctuary.  We had arrangements in place,  but the restricted options of the pandemic forced us to find something else.  We searched for more farming and planting opportunities, but with organizations affected so much by COVID, we expanded our horizons, and ended up in Playa del Carmen, Mexico!
Some research, trial and error put us in touch with KKIS — Keeping Kids in School — a charity organization that is dedicated to improving graduation rates in Playa del Carmen, Mexico.  Generoso had plans to help teach English at the local schools, however COVID complicates even volunteering, leaving us currently only able to put our efforts into fundraising.
Playa del Carmen is a common stop on Caribbean cruises, attracting tourists from all over the world — and especially from the United States and Canada who are drawn to the the beautiful beaches and the close proximity to Cancun, making it an easy travel destination!  As you can imagine, the economy in the area thrives off of tourism, and has thus been severely affected by the pandemic.  Communities that had already had a hard time affording schooling for students are now pulling kids out of school even more so — because school here is not free.
We were shocked to find this out.  We met with Gayle Collins, the founder of KKIS and a retired school teacher of 36 years, who after spending time enjoying Playa del Carmen, was left wondering, "why are there so many kids not in school?".  In fact, about 30% of children in this area are not in school, and of the kids who are in school, only about 15% graduate.  Students often don't make it to high school here, because by that time their families need them to work and can't afford to invest in the cost of public high school.  This cycle has led to growing illiteracy amongst the community — a tremendous setback for anyone trying to get out of poverty.  
These facts are humbling, but one step at a time, KKIS is trying to help the problem in this community, and they are happy with the growth and contributions that they have been able to make.  KKIS thrives on donations, which they are able to materialize into actionable impact for the children in need.  $600 USD provides 1 year of public high school for a student, and $2,200 USD provides 1 year of university.  Even a small contribution of $20 provides a student with much-needed school supplies for the year!