Garden Maintenance Packages
We specialize in fine gardening for estate properties in the Berkshires. Each of our clients are as unique as their gardens, and we aim to understand the personal taste, expectations and desires our clients have for their gardens. Berkshire Greenscapes garden maintenance packages are designed to cover season-long garden maintenance needs, and are tailor-made to fit each client, exclusively.
Maintenance packages begin with a free consultation.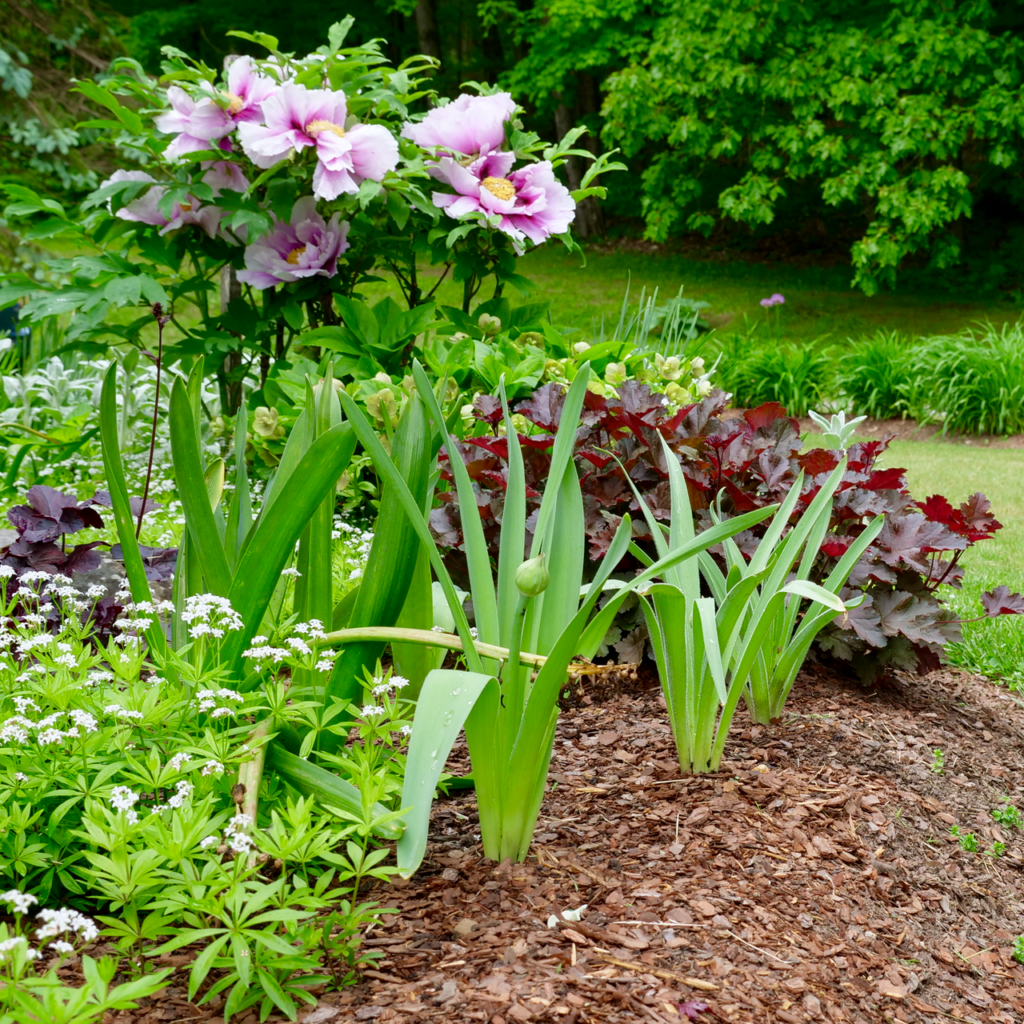 Berkshire Greenscapes' season-long maintenance packages offer clients the freedom and flexibility to budget and plan for the gardening season in its entirety, and allows our team to plan appropriately to prioritize property needs throughout the season.
Maintenance packages begin with a free consultation, where we will get to know each client, their gardens and their specific values and desires regarding their property. After evaluating the property complexity and needs, as well gaining a more intimate understanding, we deliver a set price for the gardening season, tailored to the property and client, to be billed in even increments for an 8-month duration — April to November.
Maintenance may include any or all of the following gardening practices: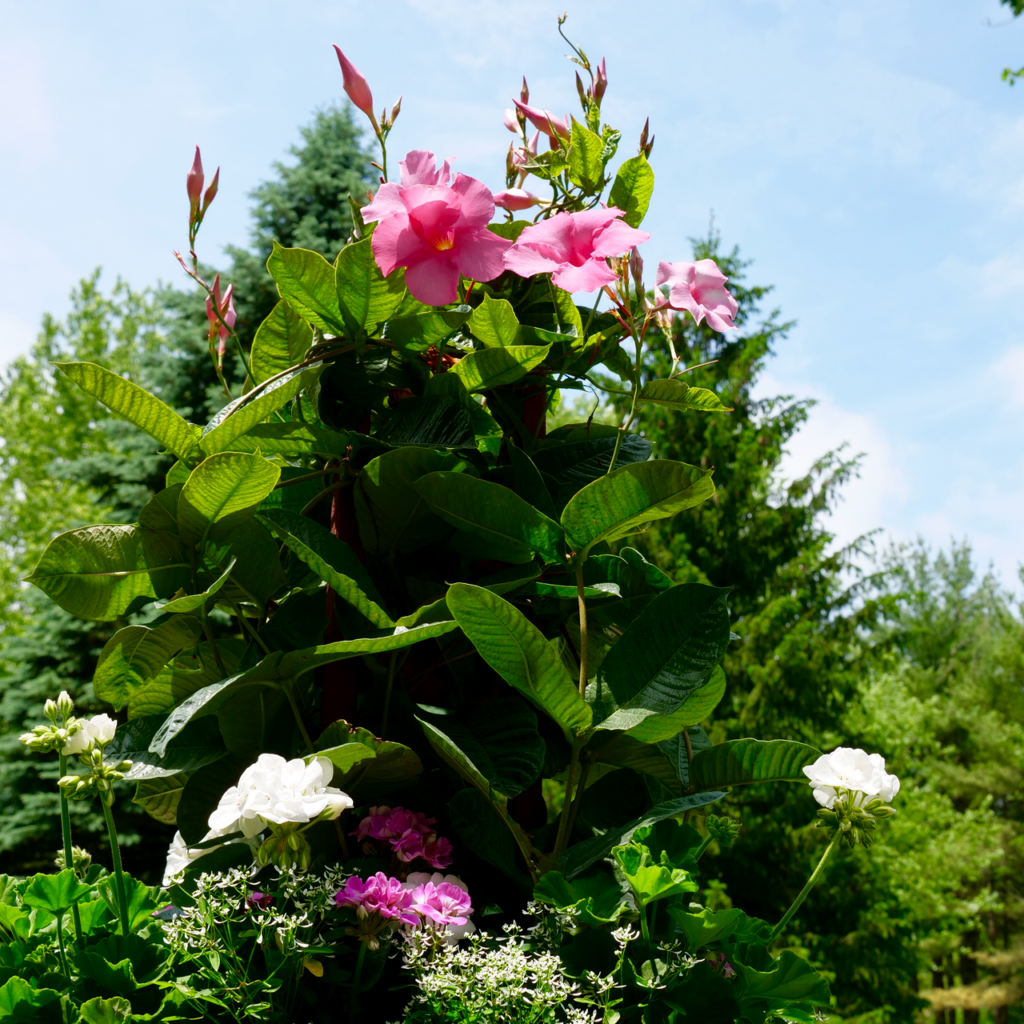 Initial Springtime Consultation
Soil Testing
Spring Clean-Up
Springtime Pruning
Edging All Gardens as Needed
Mulching All Gardens as Needed
Scheduled & Prioritized Maintenance:

Dead-heading
Weeding
Aerating
Planting
Transplanting
Watering

Full-Coverage Fertilizing
Container Garden Planting & Maintenance
Invasive Control
Pest Control
Fall Clean-up
Pricing is unique to each property. After a free, on-site evaluation, we will send customized package prices calculated exclusively for your property. Prices vary based on square footage, and the complexity of the property and unique needs.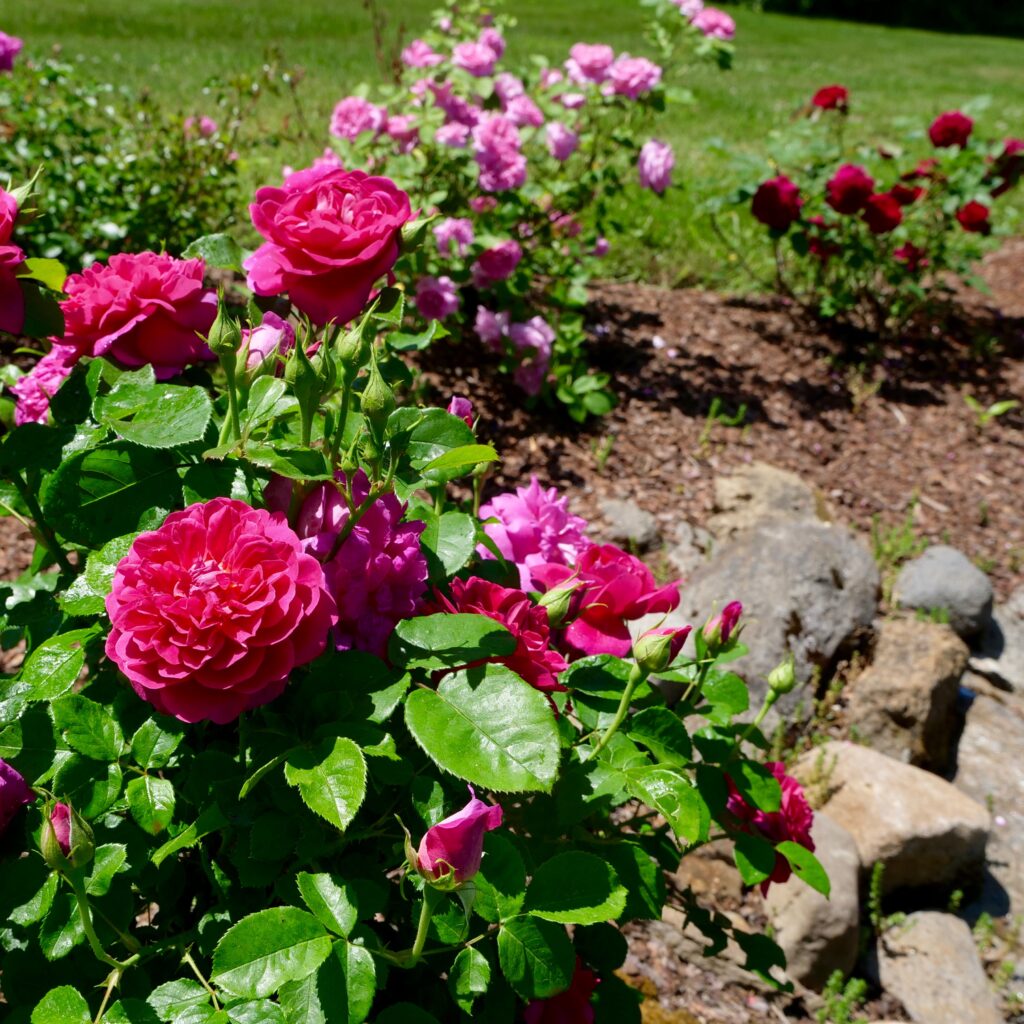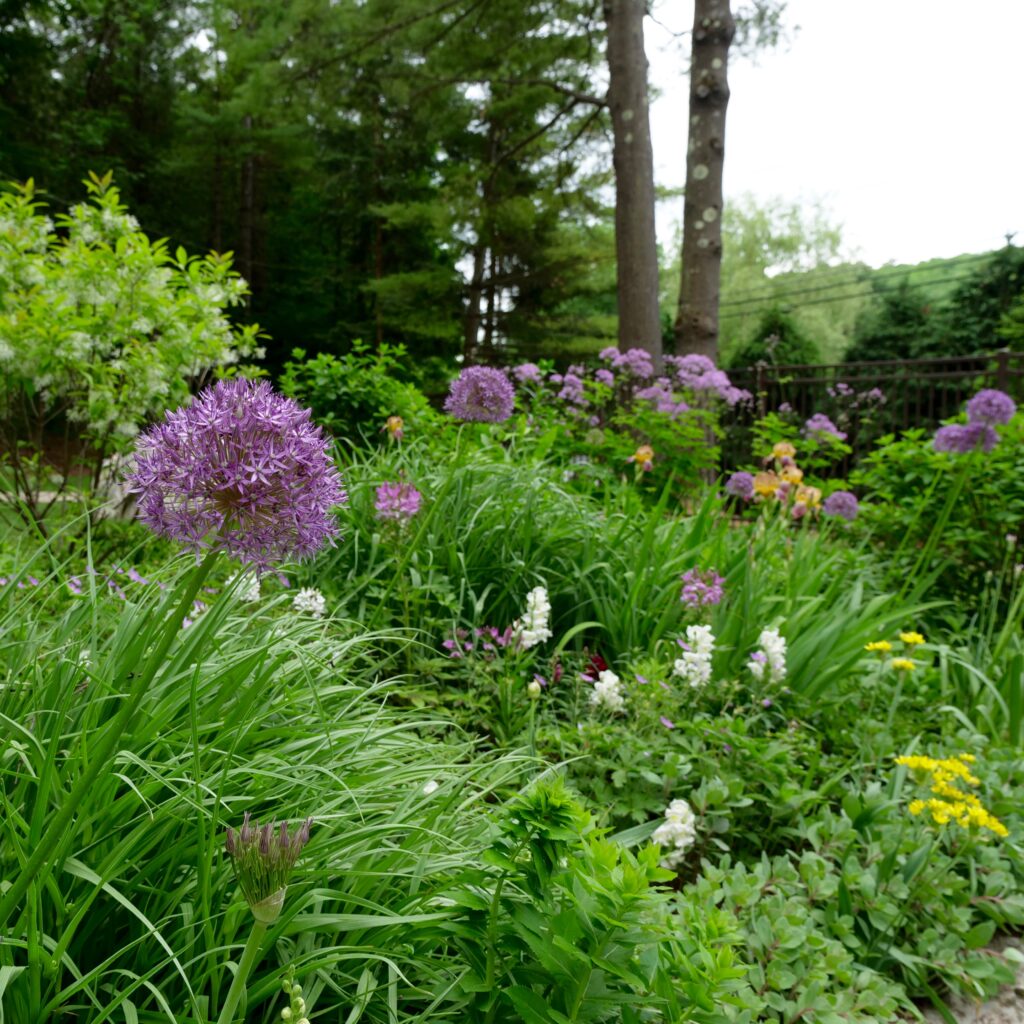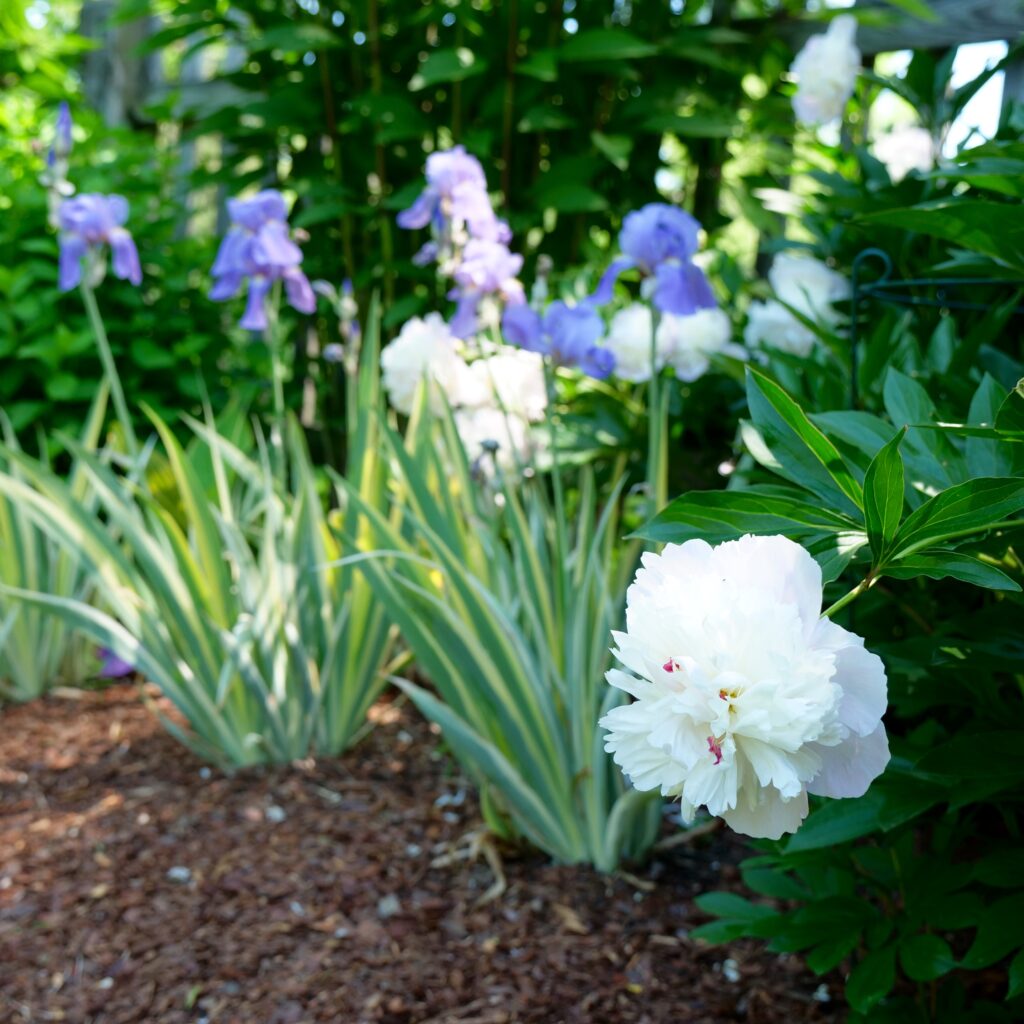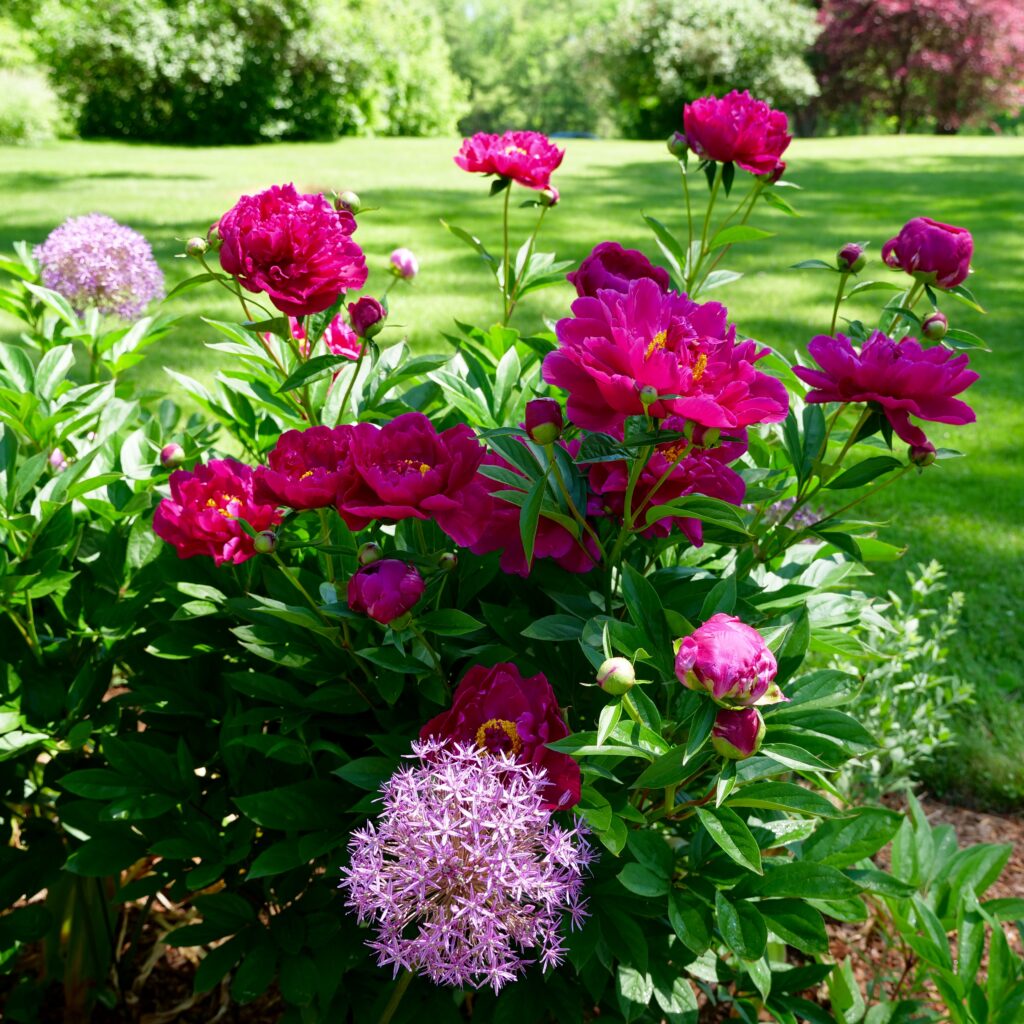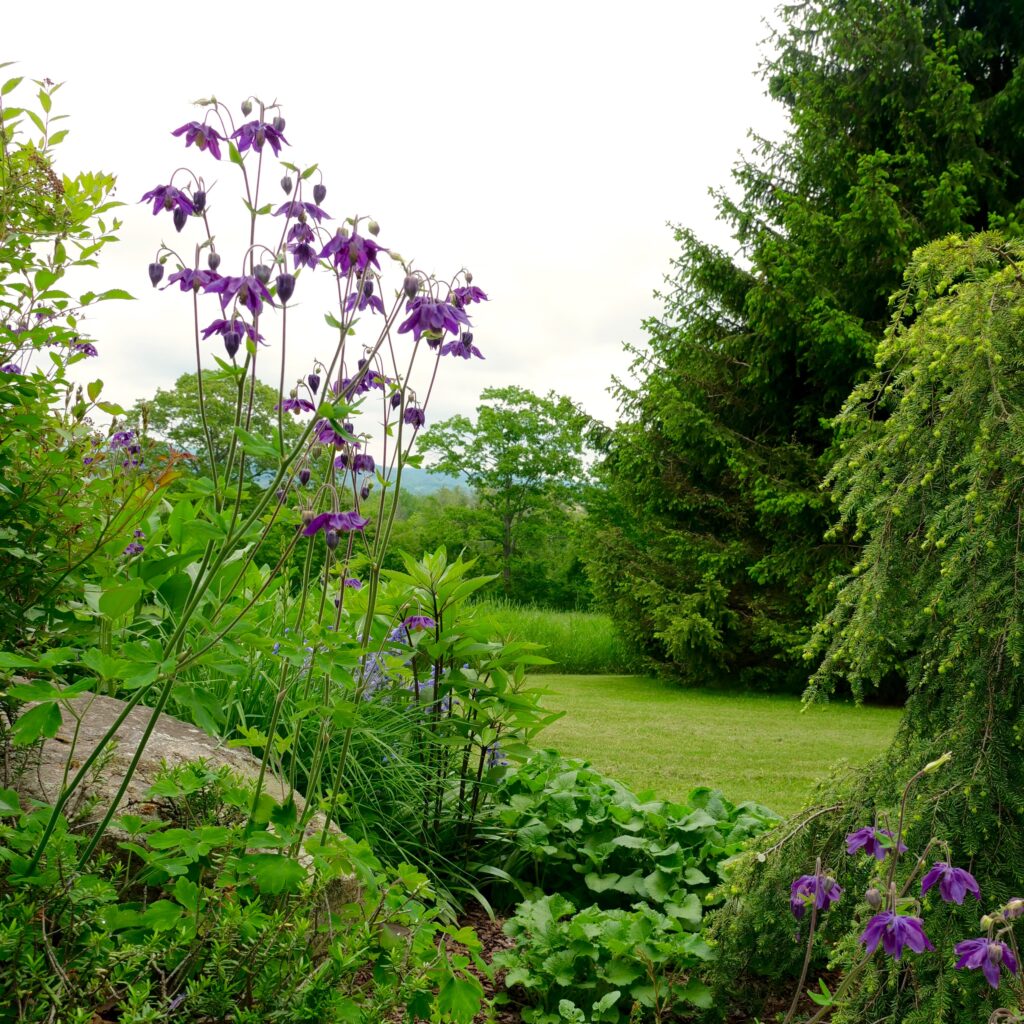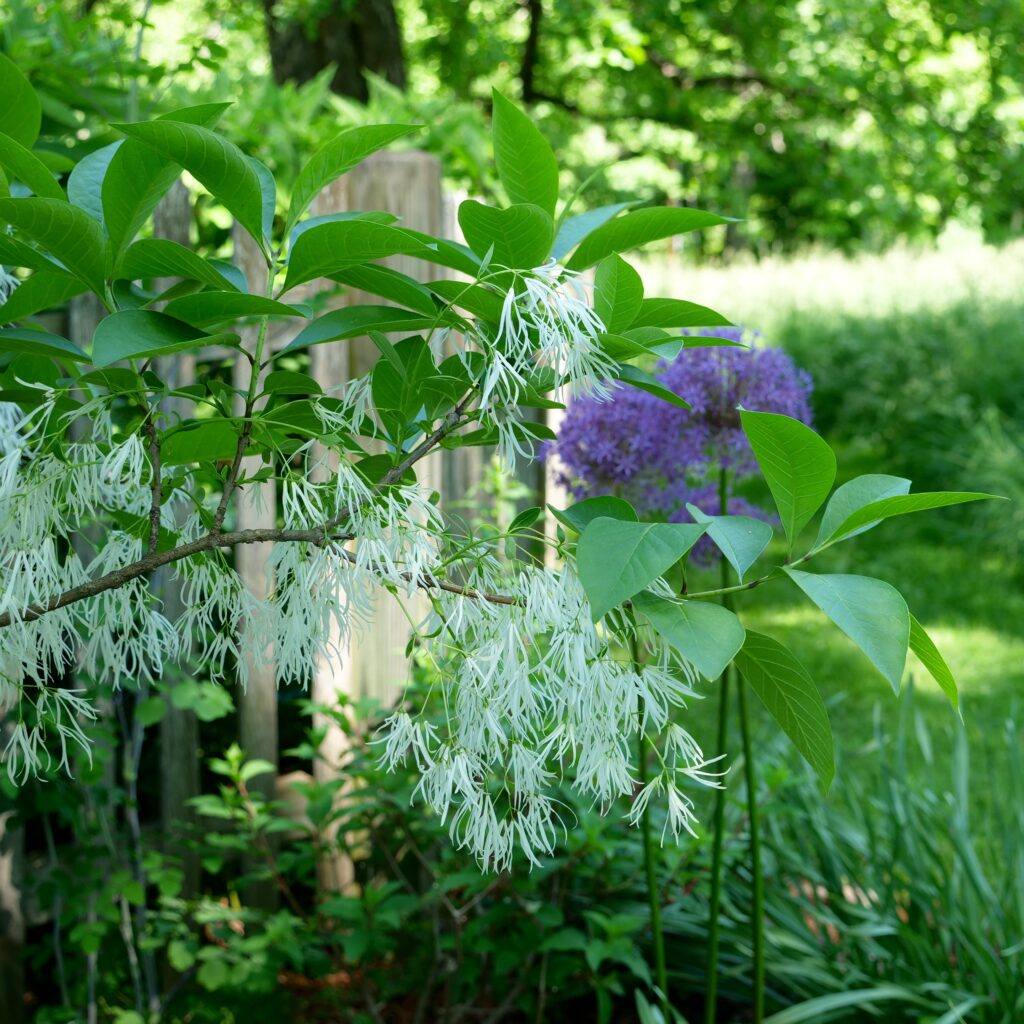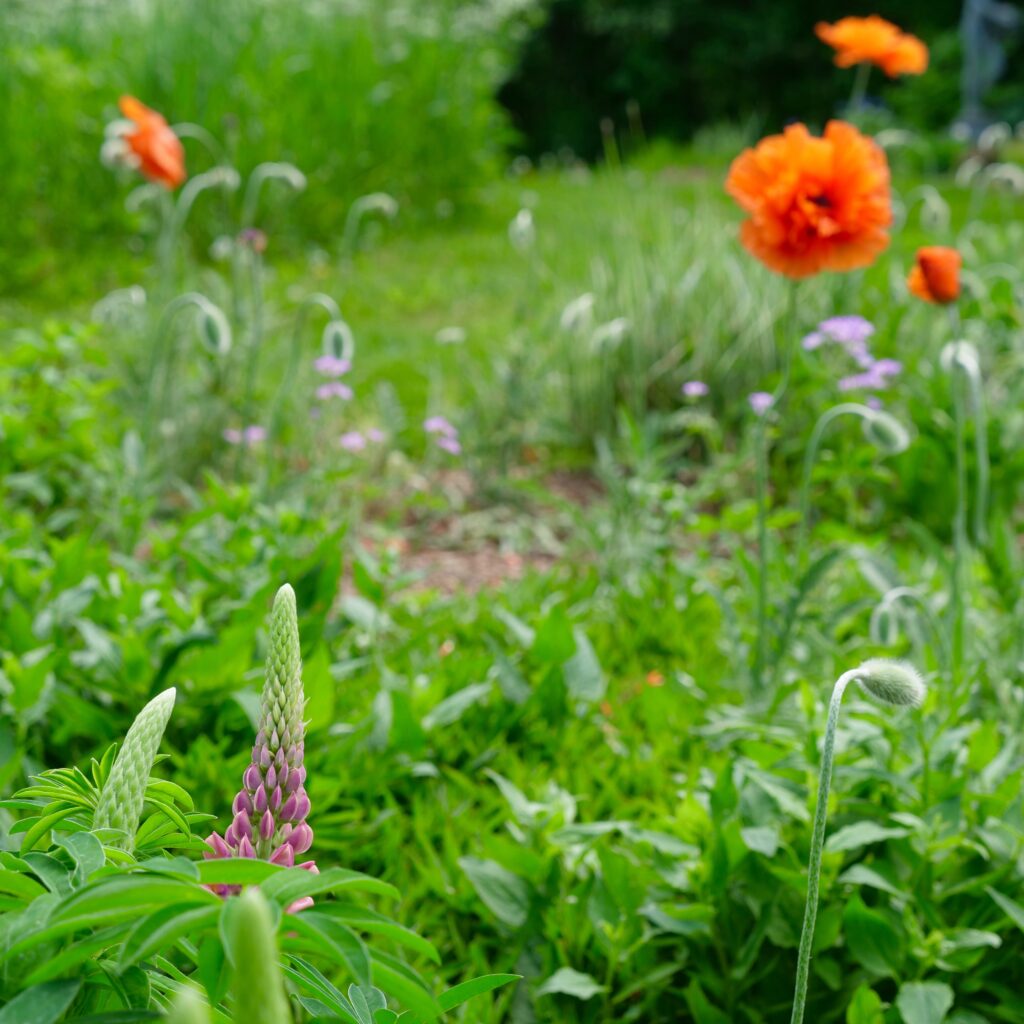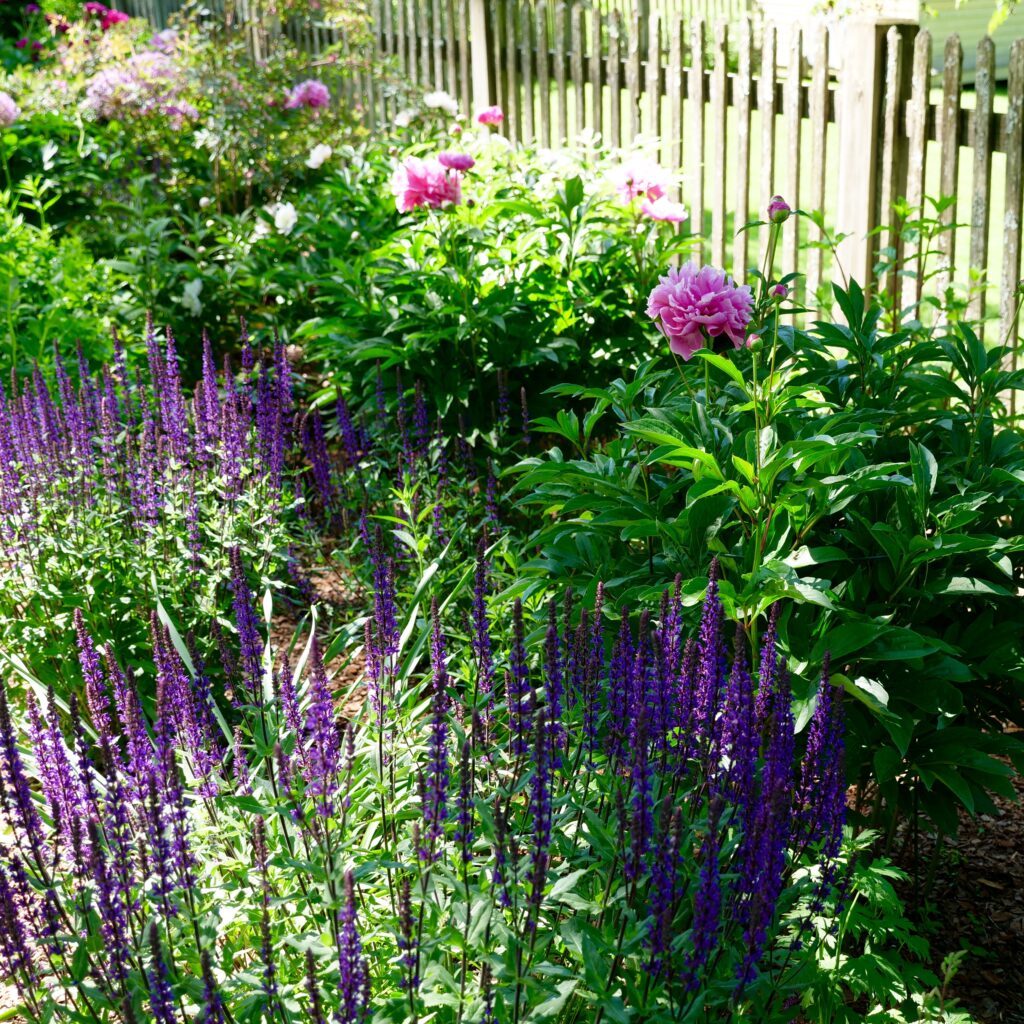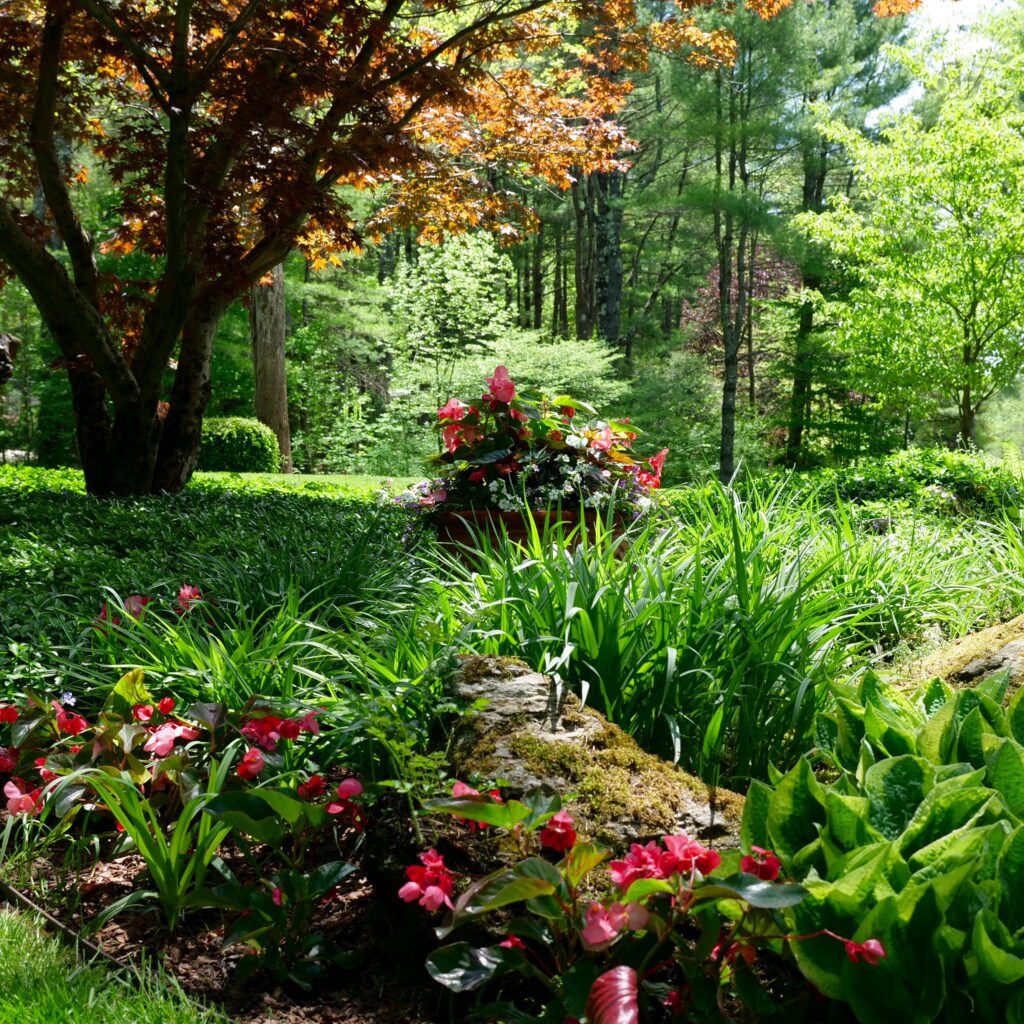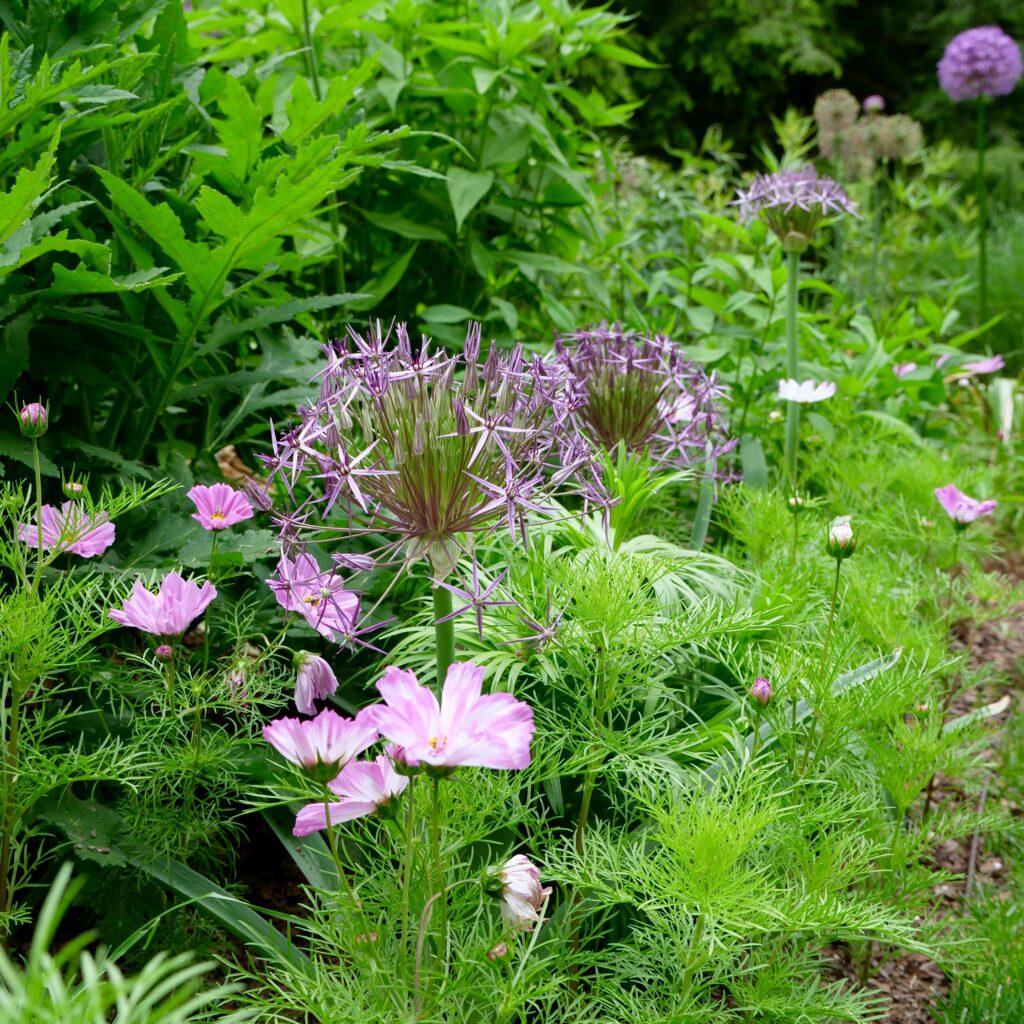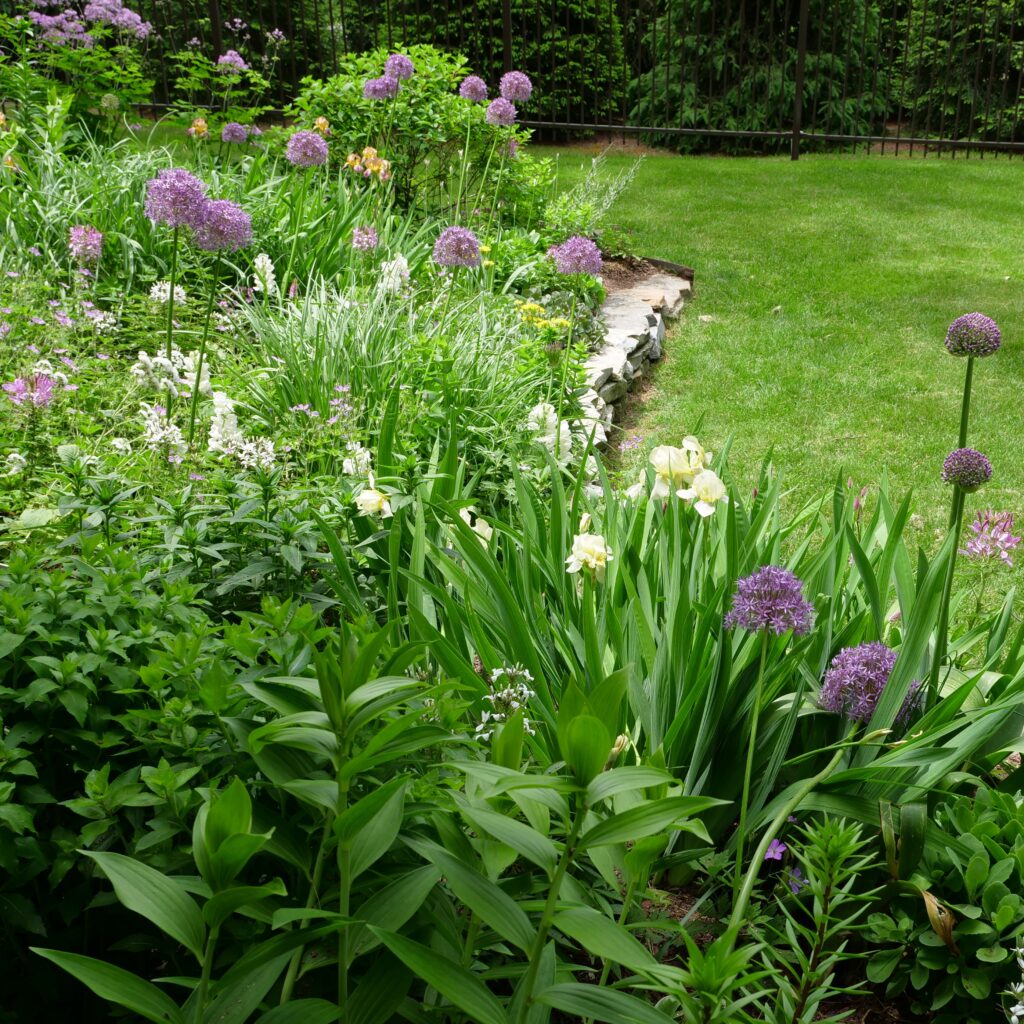 We take an artful approach to garden and landscape design, embracing the native beauty of the Berkshires.  With a keen eye for pairing colors and textures to enhance the integrity of the natural environment, we specialize in planting for both the present and the future, yielding season-long results.
Berkshire Greenscapes begins with an on-site evaluation of your property, and get to know you and your garden needs, as well as the potential of your site.   We understand gardens are very personal, and we enjoy getting to know our clients and exceeding their expectations.
We can restore an overgrown garden or other outdoor space to enhance it's natural beauty. This can involve thorough clean-up, and often the removal and management of invasive plant species.  Starting clean will allow us to re-design, transplant shrubs and perennials, and promote easier maintenance going forward.
Get a beautiful lawn without the harmful chemicals.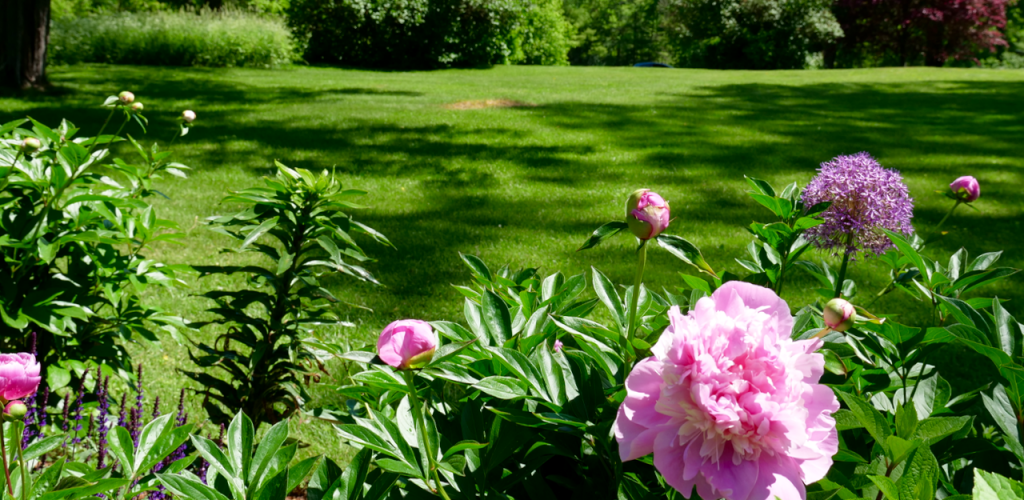 Why Organic?
Lawn Alternatives
Environmental Impact
Why Organic?
Conventional lawn care providers use toxic chemicals and synthetic fertilizers that harm our ecosystems. Run-off from chemically-treated lawns ends up in our streams and lakes, contaminating our water sources. These chemicals also can get tracked into our homes, putting our pets and children at risk for various health concerns.
With an organic approach, we focus on feeding the soil to create a self-sustaining, dense turf that is more drought tolerant and better for the environment.
Lawn Alternatives
Environmental Impact
Our favorite part of our work is making our clients happy.
Whether it be reviving an overgrown garden, or designing a new landscape from scratch, we strive to fulfill our clients' needs and make their garden dreams and ideas come to life. 
"Berkshire Greenscapes arrived promptly in the early spring to carry out the cleanup and prepare the garden. The work included raking, general pick-up, edging flower beds, shrub pruning, planting early annuals, cutting predatory vines, and preparing wooden barrels for the planting of annuals. Berkshire Greenscapes also raked a considerable quantity of driveway stone back into the driveway, which had been pushed onto the lawn and elsewhere by winter snow plowing. All of this work was done on schedule and very efficiently. Berkshire Greenscapes will do everything that needs to be done in the garden.
The result is that in mid May, the garden has never looked better. When I walk through the garden at sunrise, I think of how much beauty has been created and the tranquility it provides. I think that more of my friends need to see the garden now that it looks so wonderful.
Berkshire Greenscapes has planted bulbs and annuals so that something is always in bloom from early spring to the fall frost.  It's been great to have Berkshire Greenscapes' assistance in planning the garden as well as executing the plan once agreed upon.
Berkshire Greenscapes' personnel are friendly, courteous, competent, and generally helpful. It's always a pleasure to have them working in the garden. I feel fortunate and relieved to have found a cost-effective, competent gardening service to plan and care for the garden. 
Once again, thank you Berkshire Greenscapes!"
– Richard P.
"The gardens have never looked so good as they have this spring. All of the thanks go to Generoso . He and his staff have done an outstanding job of spring cleaning- edging, pruning, planting. I highly recommend Generoso for all of your gardening needs small and large. He has an excellent "eye" and listens very closely to what you want to establish in your garden. I'm just very glad I found him to do the gardens. He has managed to give six months of garden bloom. You too will be glad you found Generoso."
– Ray N.
"Generoso Gallo of Berkshire Greenscapes did a terrific job of bringing back my long neglected garden beds, which include two flower beds, a veggie garden, and a blueberry patch. He is a pleasure to work with, listened to what I wanted, made helpful suggests about plantings, and implemented them beautifully. Thanks to his work, my gardens now look better than ever! "
– Leslie W.