As we strive to create transcendent gardens that are both functional and beautiful, more importantly we hope to promote healthy living through respect and gratitude for the earth.  
Generoso of Berkshire Greenscapes is featured in the business spotlight for May 2021 by the Southern Berkshire Chamber of Commerce, and Generoso, owner and founder had the opportunity to be interviewed LIVE on WSBS radio 94.1 FM.
Berkshire Greenscapes was featured, following an interview with Generoso where he discussed the emphasis of organic methods and sustainability in his garden care approach.
Generoso was interviewed as part of a story about the difficulties and nuances of employing as a small business in the Berkshires.
Founded in 2012 by Generoso Gallo with sustainability and organics being the main focus, Berkshire Greenscapes has evolved into a fine gardening service where Generoso continues to hone his expertise and artistry in beautifying natural spaces.
Generoso
Owner and founder, Generoso started his career in culinary arts, inspired by his traditional Italian upbringing. Deeply rooted by a connection to the earth, he learned to appreciate the not only the taste, but the health benefits of the nutrient-rich food grown and raised on his family's farm in Italy, and this has continued to shape his overall approach to health and wellness.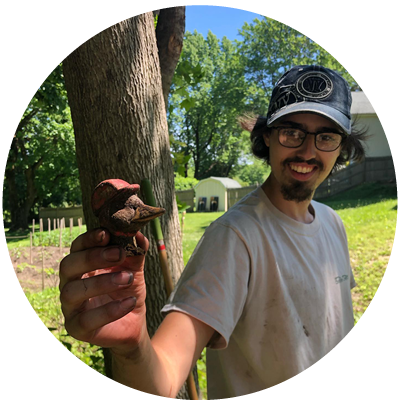 Cassidy
Starting on the team just as a teenager, Cassidy is our gardening prodigy. He has studied botany and environmental studies and has been committed to the team at Berkshire Greenscapes for 3 years. Also with a strong interest in fitness and wellness, it is not uncommon to find Cass and G in an intense after-work workout!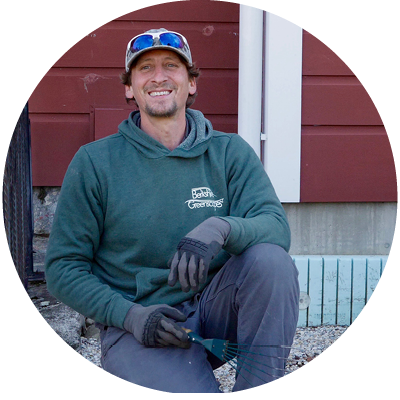 Paul
Our trusted foreman, Paul has been gardening too many years to count! With his extensive knowledge and experience, he works closely with Generoso to lead our crew and develop the best gardening plans for our clients. He is our go-to for gardening jokes and puns, and when he's not at work or enjoying the wilderness, he might be... still gardening!