The Height of the Season — Late Summer Garden Maintenance
The late summer months of July, August and into September are ALL ABOUT THE MAINTENANCE! And yes, sometimes MANIC maintenance. Our gardens are fully grown, and at the height of the season (literally).
Lots of rain, lots of heat, lots of sun… and before we know it, our gardens are bursting at the seams! The team at Berkshire Greenscapes sure has been busy taming our clients' gardens, and we're guessing that maybe YOU have some maintenance in your own garden. With Labor Day weekend approaching, you'll want to tidy up your late-summer garden to get it looking sharp for the long weekend ahead!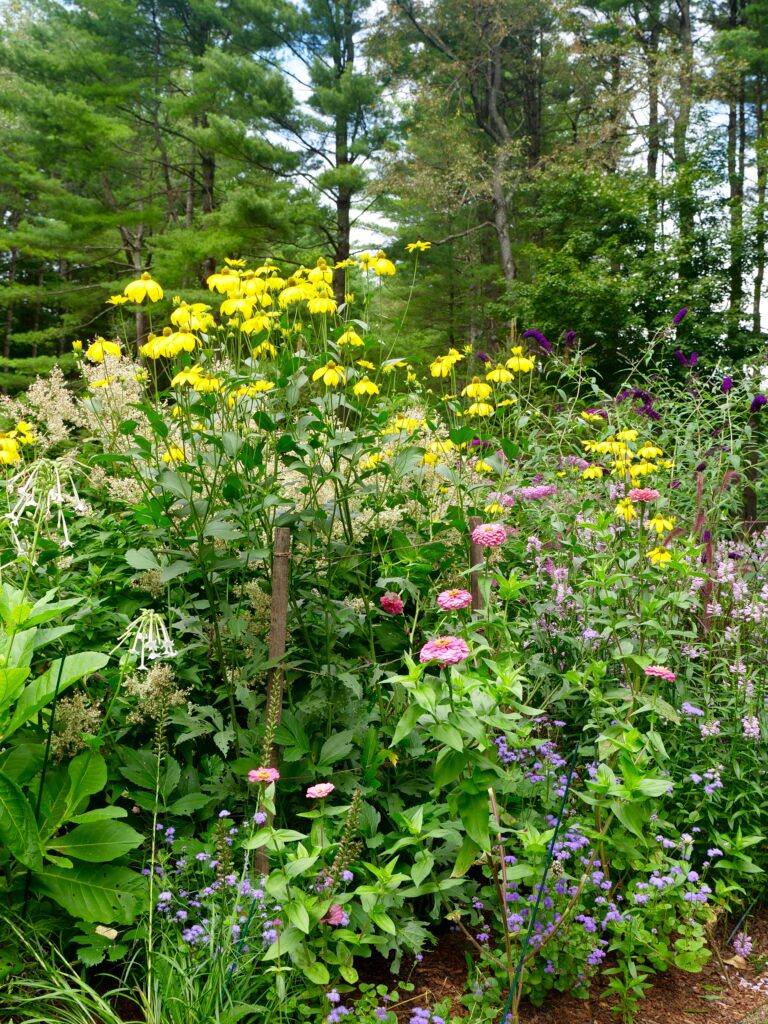 The Biggest Impact: Deadheading
The biggest impact you can make, and make quite quickly, is dead-heading your garden and cutting back any messy plant material. Don't let the beautiful colors that your garden has cultivated be brought down by a spent brown bloom here and there!
What is deadheading, exactly? Deadheading is the cutting of the dead or spent flower head from the plant. Removing the spent flower not only improves the immediate appearance of the plant, but it also will promote MORE blooms and growth.
Your plant will now direct it's energy into newly forming blooms, rather than directing it into the faded flower heads (which contain the seed). 
Generally, we will clip anything that we deem over 50% bloomed. You can decide your own preference, based on how often you'd like to deadhead your garden! Every plant is different, however, and sometimes a plant still has an interesting look or structure for some time after the petals have fallen as well!
Looking for some pointers on how to deadhead? In the video below, Generoso gives a short tutorial on deadheading Cosmos, a popular annual flower in the Berkshires! Notably, you want to make a clean cut very close to the junction of the next set of healthy leaves, or new growth. Sometimes you are able to snip more than one flower at once—just follow the stem CAREFULLY!
Let's face it, weeds can be an eyesore amongst your beautiful garden! Not to mention, you may have some weeds that have gotten so big by this point in the season that you are now questioning if it's actually a weed or a plant.
We feel you. We would recommend to just go with what feels right, and "weed" whatever you feel necessary. In the late season, your weeding may include more than just weeds—you might want to weed out other plants or ground cover that might be crowding some of your plantings. And generally, if it's not quite delivering by this point in the season… it's probably a weed.
Weeding may be overwhelming, but just how satisfying is it when you can easily remove the WHOLE ROOT?! Think of it as therapy—for you AND your plants.
Removing that whole root is the key to weeding. If you carelessly rip weeds out, breaking the root, that weed is going to quickly grow back. Heck, you may have even stimulated more growth 😱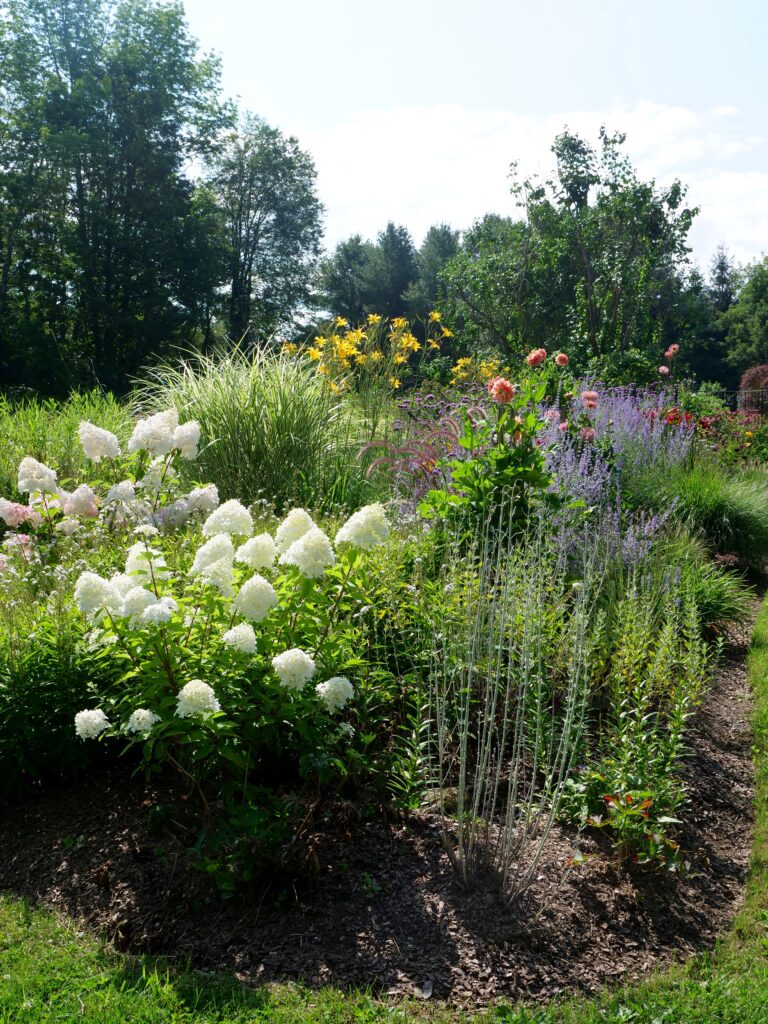 We mentioned above that the KEY to weeding is removing the entire root of the weed—but how? You'll want to equip yourself with the right tool to get that job done. In the video below, Generoso gives a quick demonstration on weeding, and in this particular video, with a Hori Hori Knife. The Hori Hori knife is a favorite of our crew at Berkshire Greenscapes, for it's versatility and ease of use / transport, but a traditional garden claw is also the perfect tool for weeding. If you don't have either of these, we would recommend whatever you can find to loosen the soil around that weed root—even a butterknife could work!
You're on Your Way to a Better Garden
Dedicate a little time to weeding and deadheading your garden, and it will be looking neater, brighter and BETTER just in time for Labor Day weekend—Happy (manic) maintenance!