There's No Gardening in a Berkshire Winter
Living in the Berkshires, we all know the drill: our summer gardening season comes to a very hard stop somewhere around the beginning of December. With the gardens all packed away for the winter, what's a gardener to do? Well, we like to spend some time exploring other parts of the world where things ARE still growing!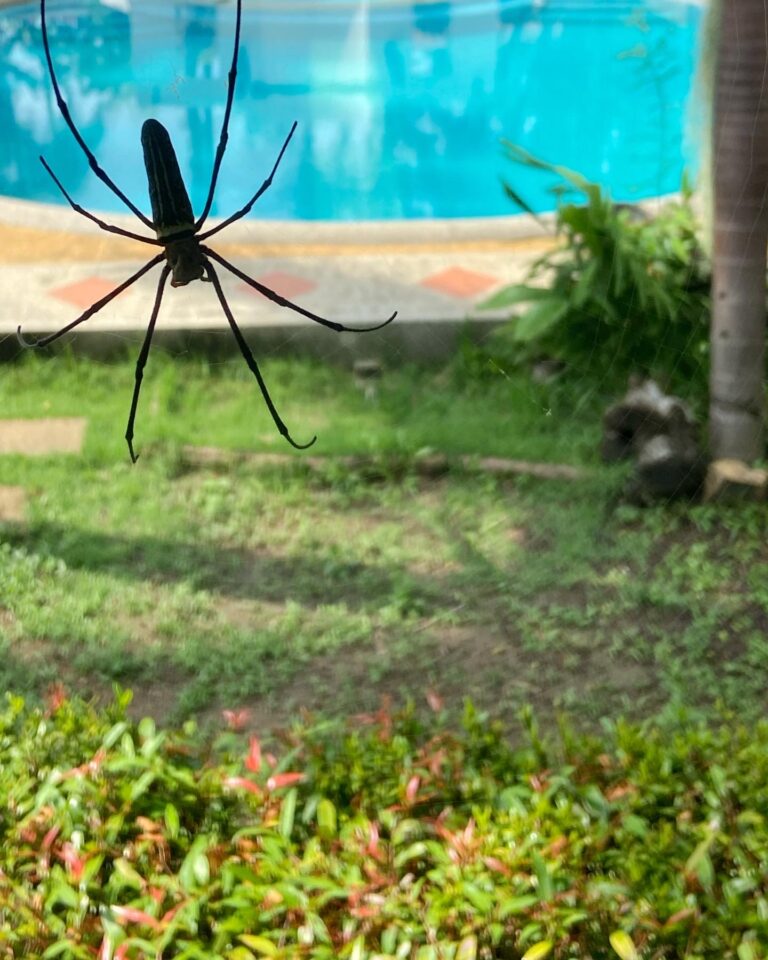 We have written before about how Generoso has begun to spend a portion of his winter abroad and get inspired by the fauna of far off places, while also seeking volunteer opportunities. Last year, Berkshire Greenscapes was able to help raise money for KKIS, a charity in Mexico that aims to keep more kids in school in the area. Well, this year he jetted off to Thailand!
Coming from the Berkshires, the surroundings in Thailand are like turning your saturation up to 110%—everything is SO COLORFUL. We spotted tropical plants that we like to use in annual container gardens growing prolifically in their preferred warm, humid climate. We saw coconuts made into mulch, and spiders the size of your hand living happily between trees and shrubs. All things exciting, informative and fun.
As we mentioned above, Generoso has made it part of his mission to give back, especially during his off-season, and has recently begun to seek out volunteer opportunities during the winter season. In Thailand, Generoso partnered with a charity organization called Sisters on Samui to talk about sustainable initiatives they could carry out to keep the island of Samui, in Thailand, healthy and beautiful.
Well, just like here in the Berkshires, the trees in Samui also have lifecycles and drop their leaves—most of which are burnt in order to clear them away. At the same time, locals struggle to maintain gardens due to the low quality soil of the area. With these two points, and idea was formed: teaching about composting!
Generoso was happy to bring his knowledge to the table, and help spread awareness and compost practice—starting with in the schools. Many local schools in Samui were incorporating gardening and growing into their curriculum, and the Sisters of Samui were happy to see that the children were excited to bring what they learned home to continue to practice what they had learned. Our goal was to create this same kind of effect, but with composting.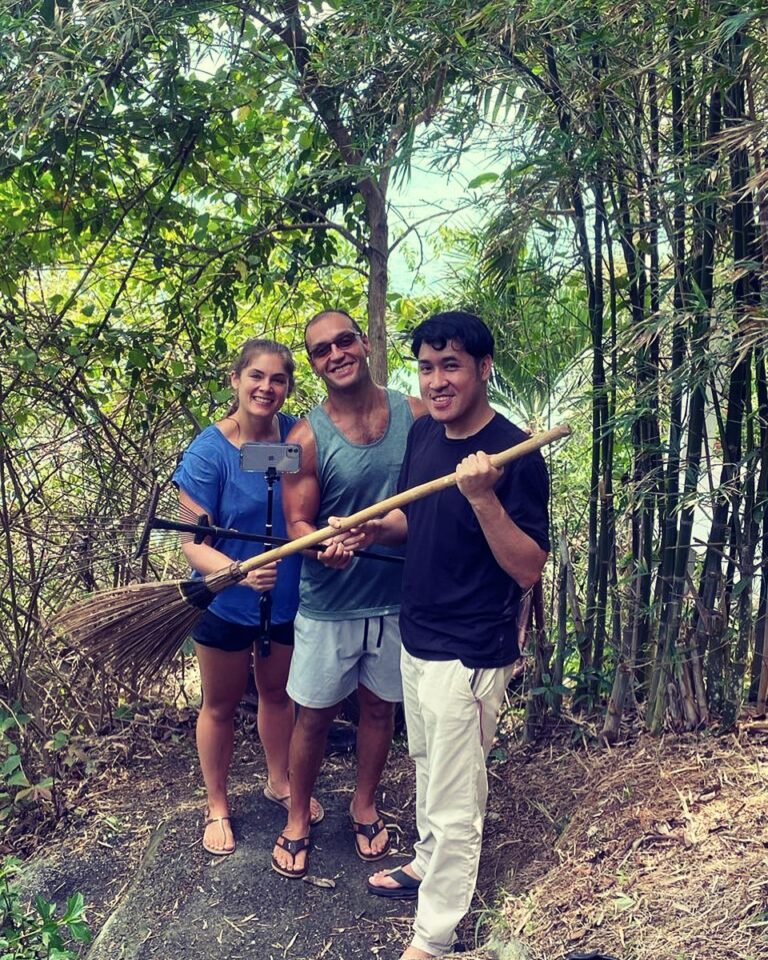 With the help of a friend, Dan (Shown above!), Generoso was able to provide a composting demonstration while Dan translated the verbal cues to Thai. In collaboration with Dan and the Sisters of Samui, the team at Berkshire Greenscapes also put together a video to be distributed in local Samui schools and extend the reach of Generoso's teachings about composting. The Sisters of Samui are also working on more ways to spread the message, such as amongst hotels and resorts as well.
Watch the video to check out what Generoso has to say about compost, and learn an easy way you, or anyone, can clean up your yard and create a nourishing soil amendment for your future gardens. While you are at it, check out that beautiful view of paradise! It's the Island of Samui in Thailand.
Note: You might be surprised!
A common misconception—and mispractice—is actually adding too much food scraps to your compost pile. It's ok to add some stuff, like coffee grounds or egg shells (in moderation!) but the ratio of dry leaves to food scraps should actually be 30 to 1. If this leaves you disappointed, not having a proper place for all those food scraps, we would suggest looking into a worm bin!
Are you guilty of this practice? Let us know!