With Memorial Day bringing the unofficial start of summer, we decided to take a moment to reflect on our favorite gardenscapes from Spring 2022. For Berkshire Greenscapes, tulips really stole the show this year! We got creative with tulips of different varieties to provide different looks to match our customers aesthetics, and we love the colorful results!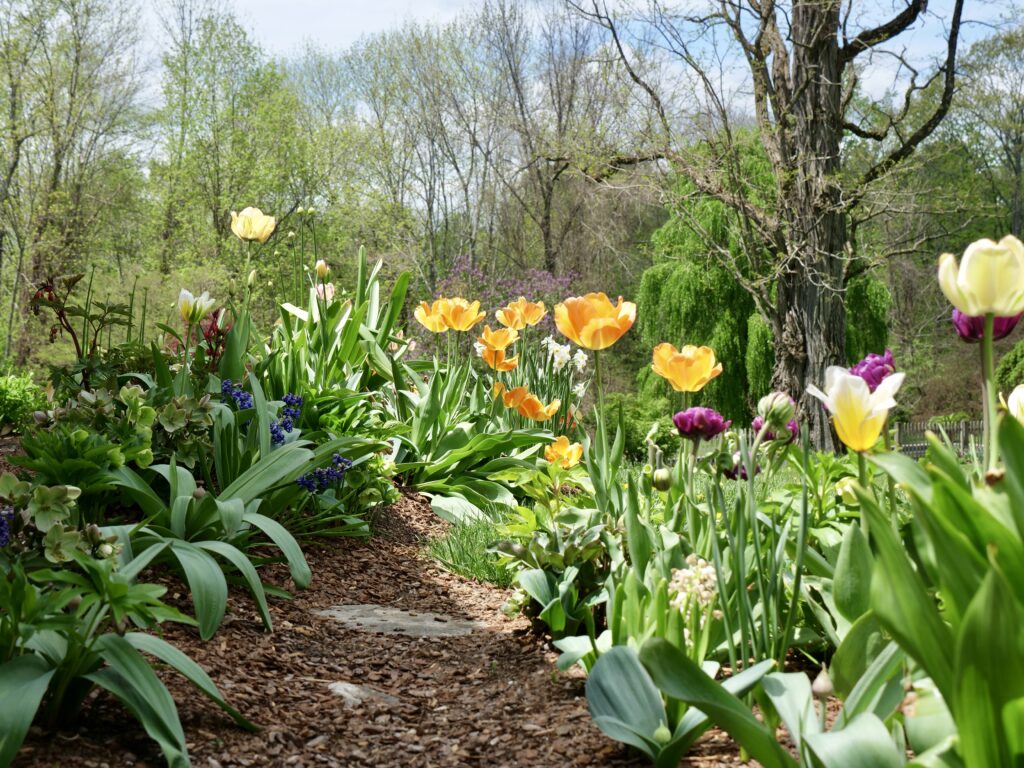 With so many varieties of Tulips, you can find those that will bloom at different times during the spring season. We find this especially great for that very early spring color in the garden.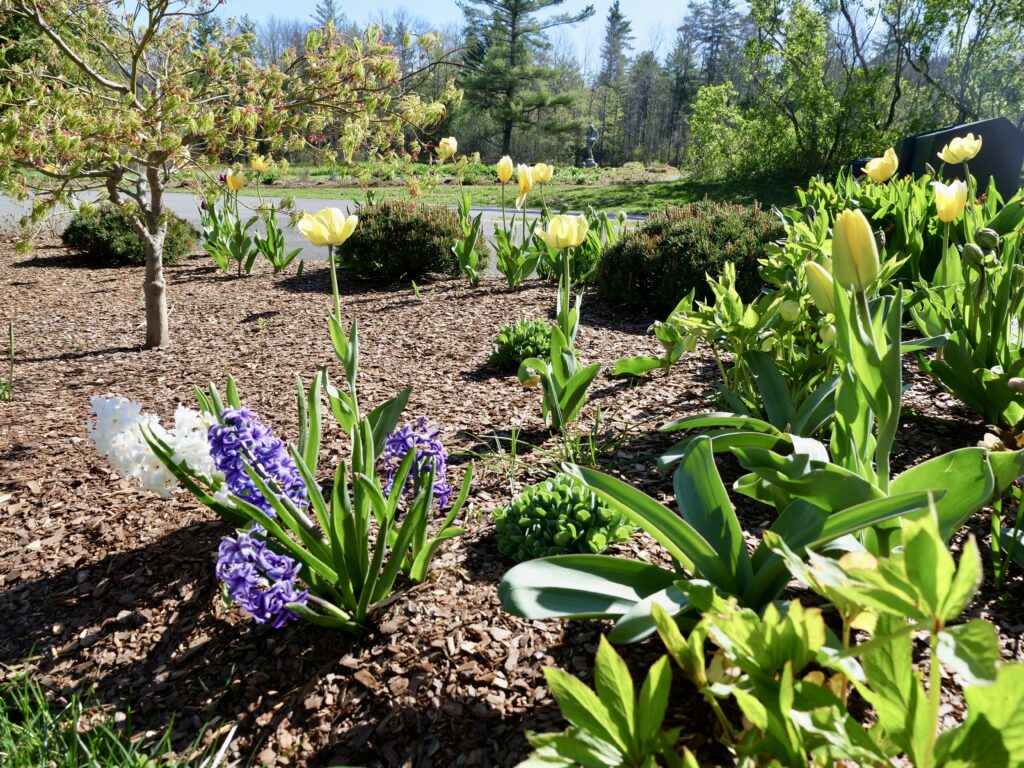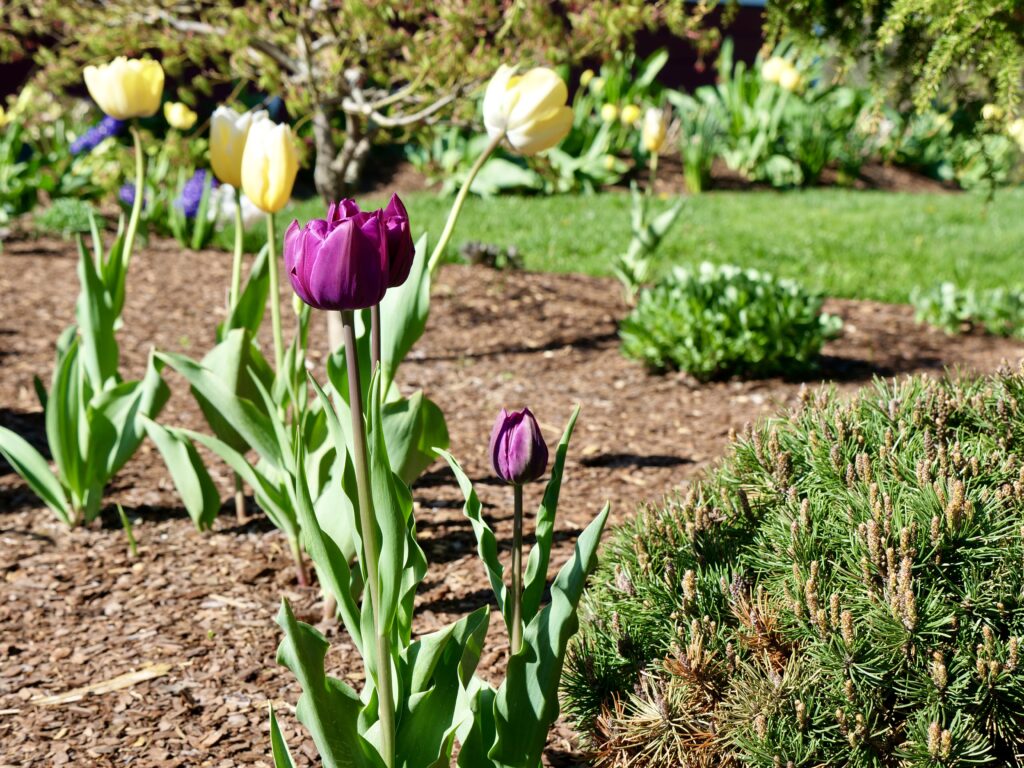 Mingling with the hyacinth, these tulips were some of the first to pop up, giving some early seasonal color–just in time for Easter!
Tulips are a great neighbor to other iconic spring blooms, like Helleborus and Bleeding Heart. From pale yellows to vibrant spring oranges, you can play with tulips in a garden design to help their neighboring plantings pop. Drawing the eye down toward the ground, you notice the subtle and subdued beauty of these lower, ground-level plantings.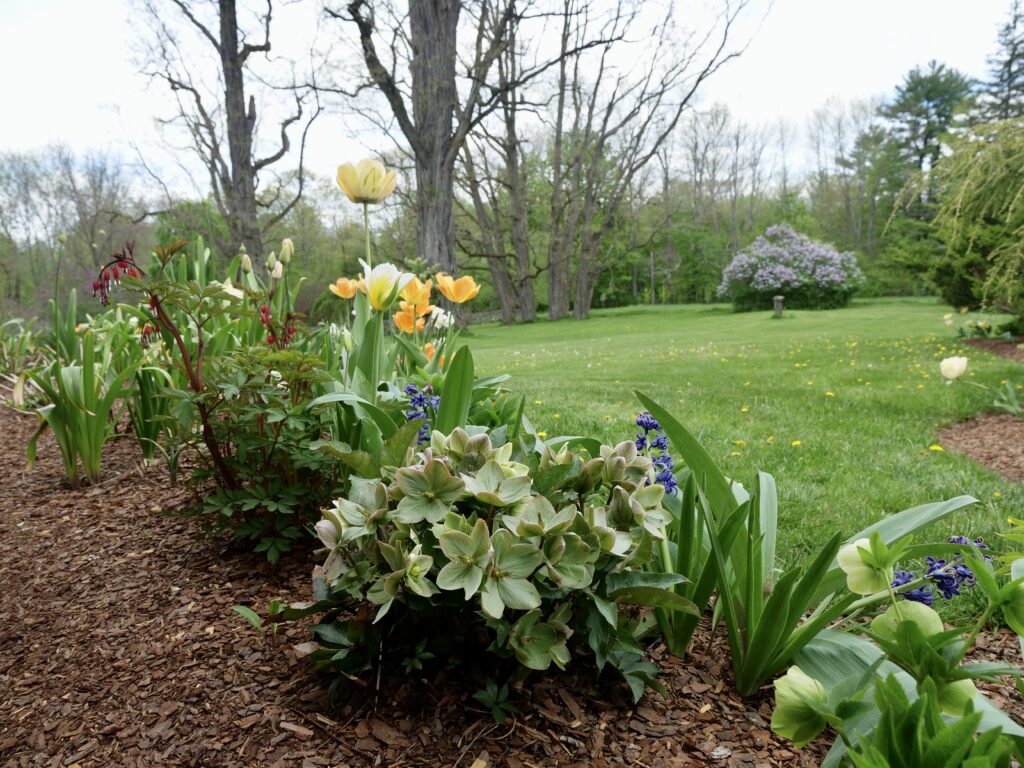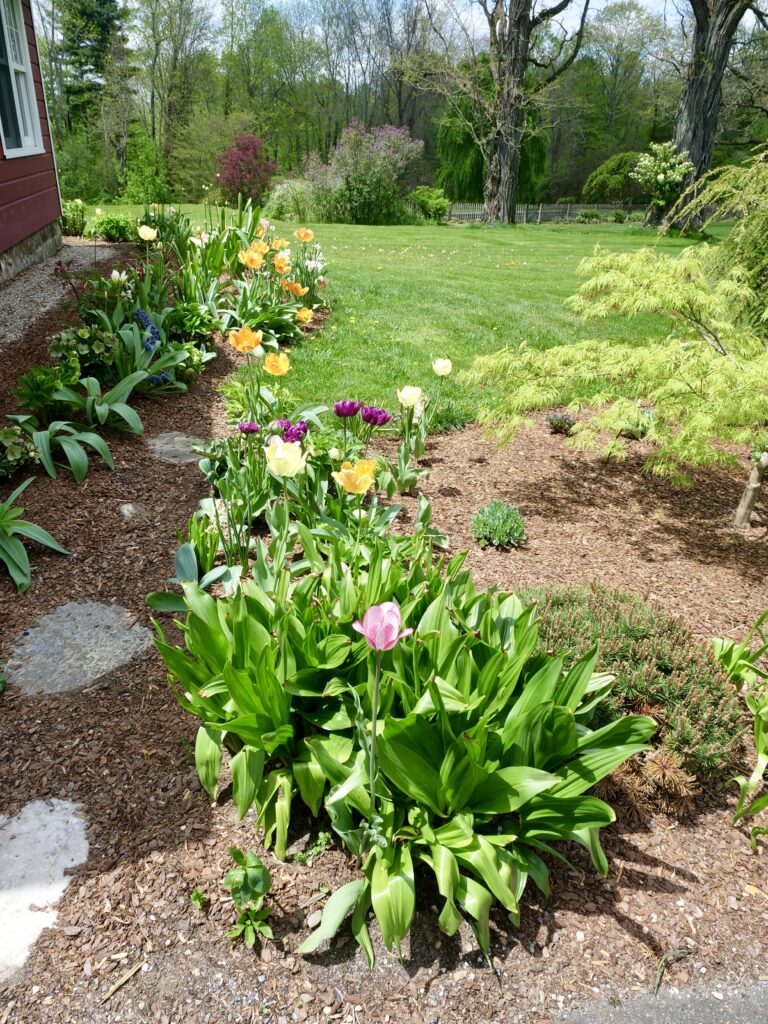 Tulips are a color bomb for any garden, whether the palette is soft pastel, bright and punchy, monochromatic, or even rainbow-like. This makes tulips particularly statement-making in an otherwise blank canvas of a garden space.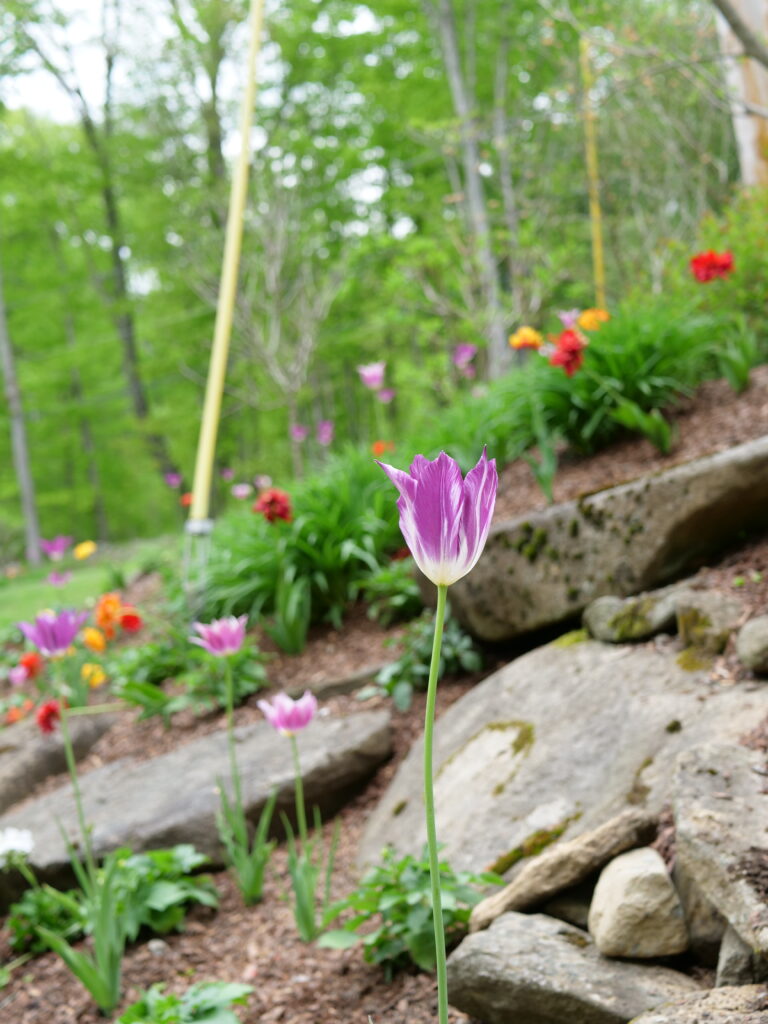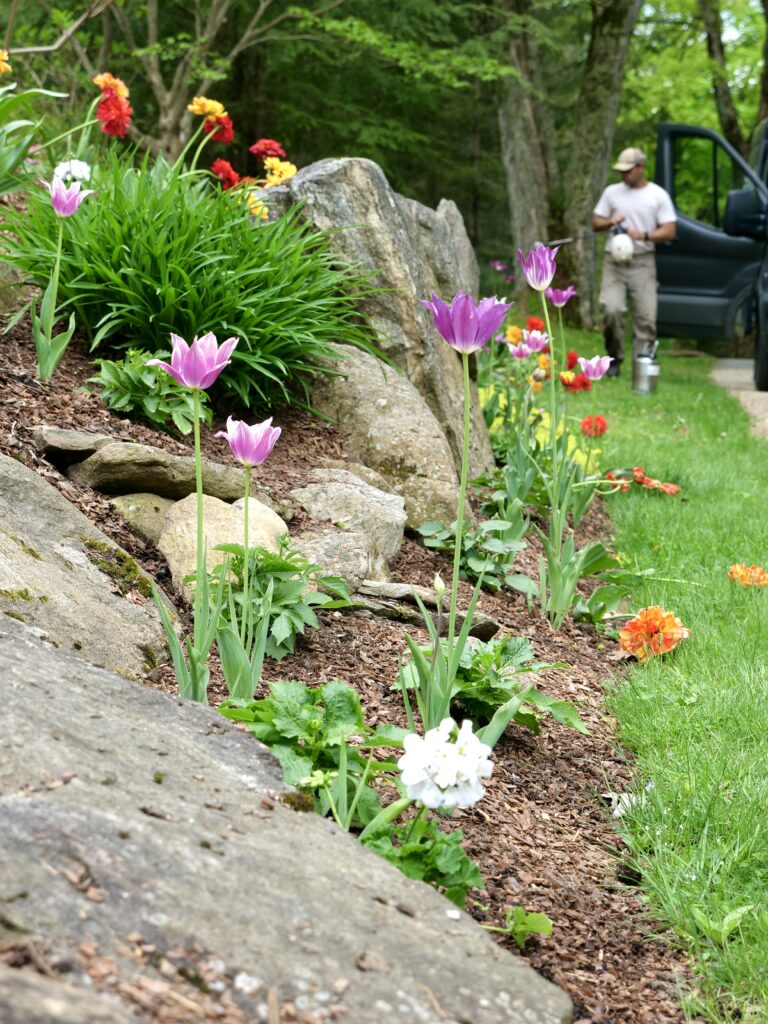 The garden pictured here is tulip-crazy with a bright rainbow palette of colors. It greets our client at their driveway entrance, and provides a bold and exciting color pop during the spring months.
It is always a great idea to consider the surrounding landscape when planning your garden design, and the bloom timing of your flowers. We loved seeing the pastel perfection created by this garden of pastel tulips and narcissus, with the lilacs blooming in the distance… it's quintessential spring!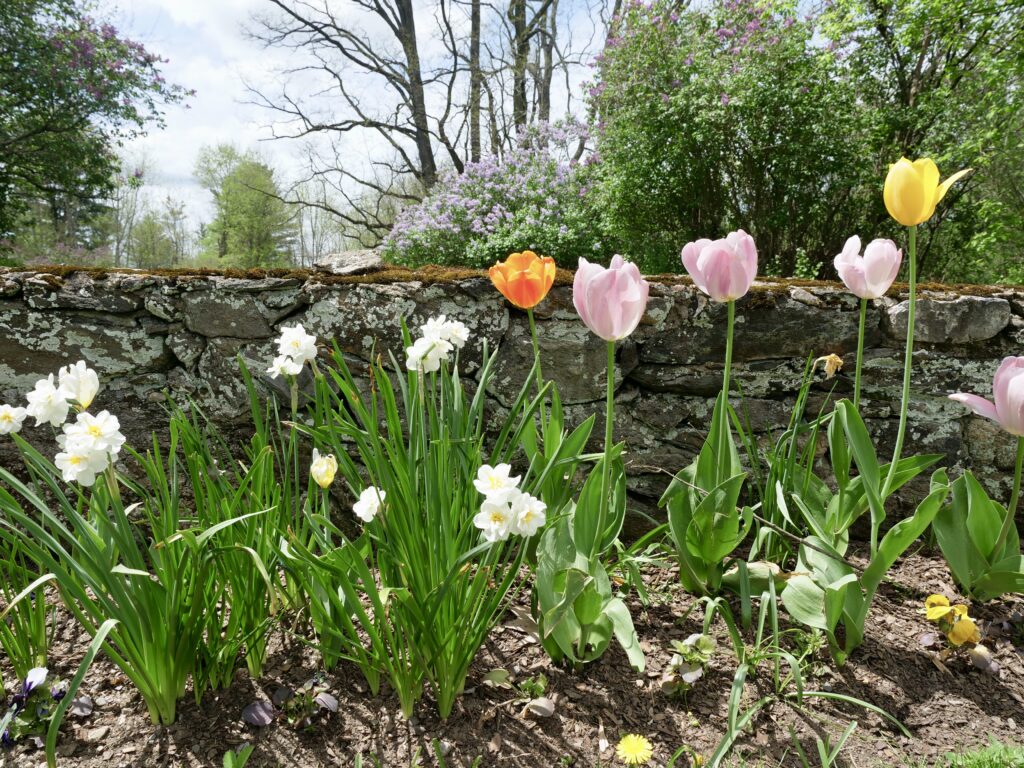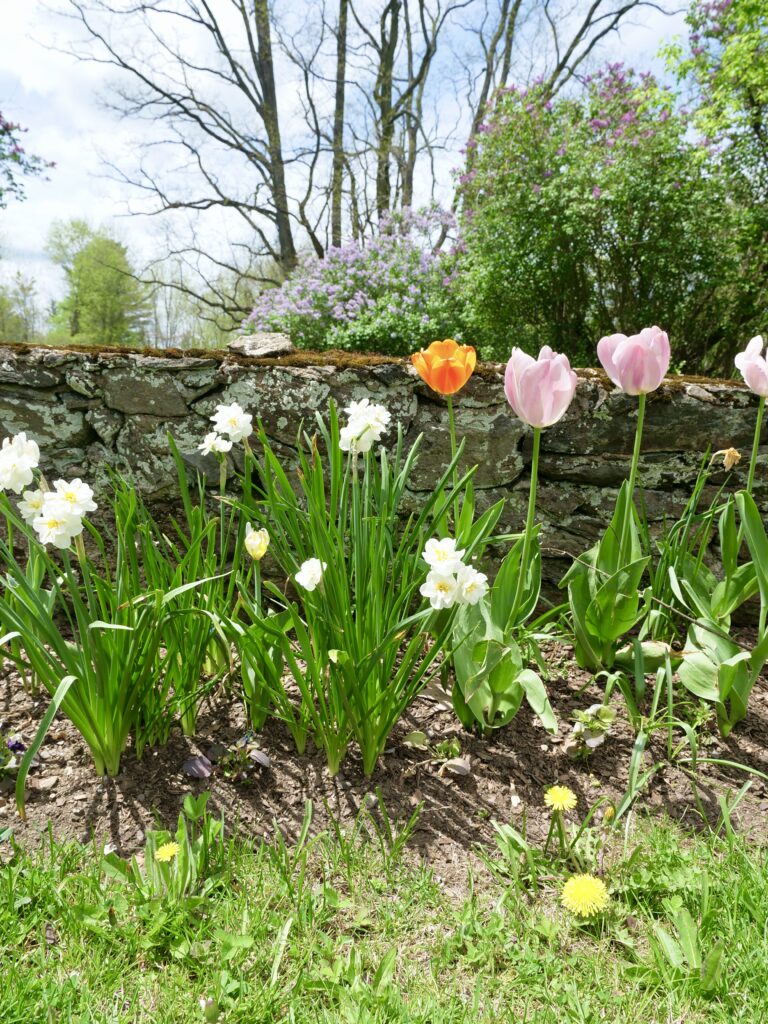 When designing your garden, planting in masses can often make the biggest impact. This is the case with this sea of punchy red, coral and orange tulips, paired bright white and yellow daffodils.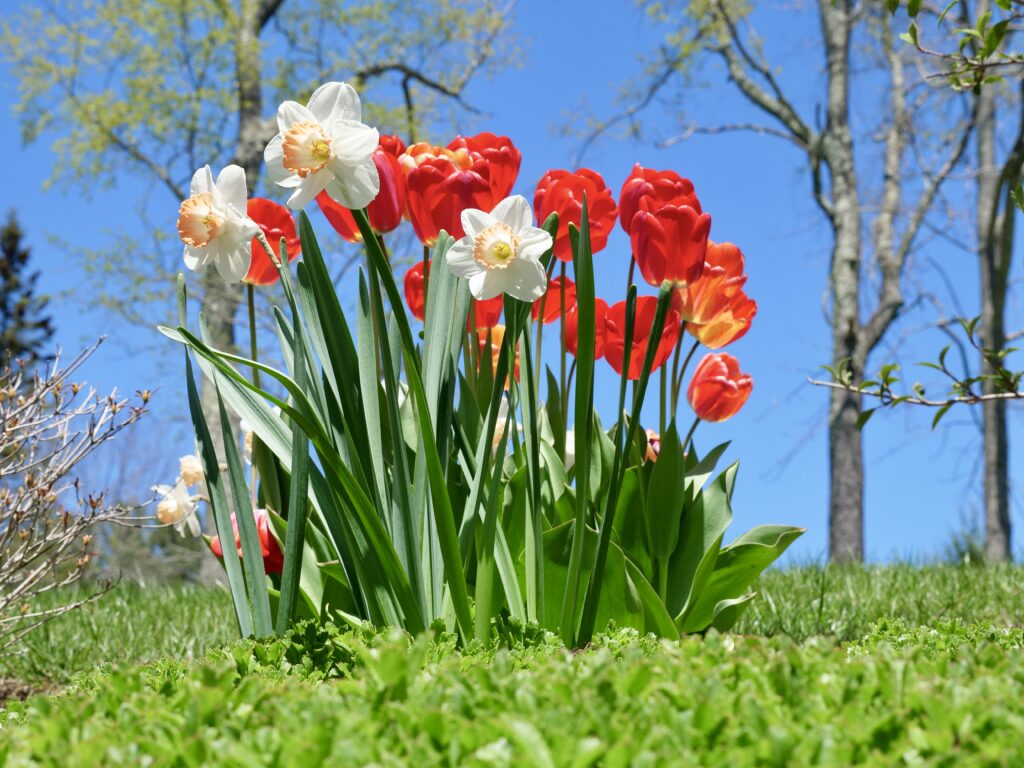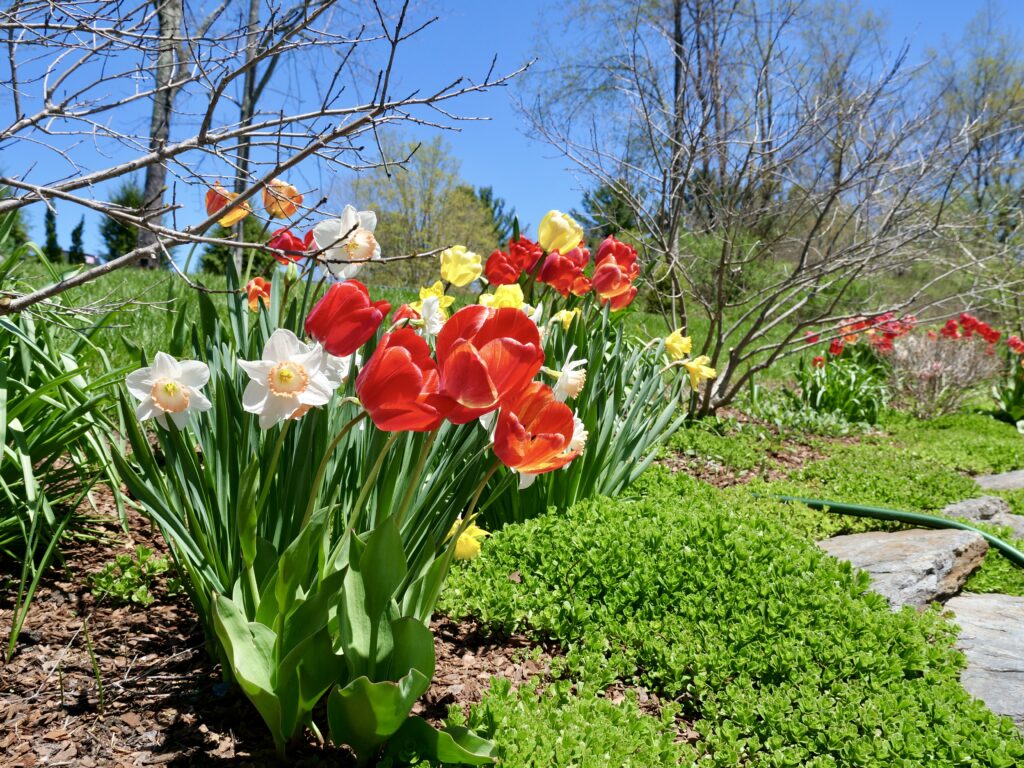 Sitting atop a wall of sedum, and lining the side of a driveway, this sea of tulips stood out in eye-catching contrast against the green ground-cover and bright blue sky. It was truly stunning!
Monochromatic Tulip Scenes
Another genius way to really zero in on just how beautiful tulips can be, is by planting only one color of tulips throughout your garden. It's especially impactful at times with little plant interest in the garden. We were super impressed by how beautiful these specimen pink tulips were this spring. Can you imagine this garden space without them?!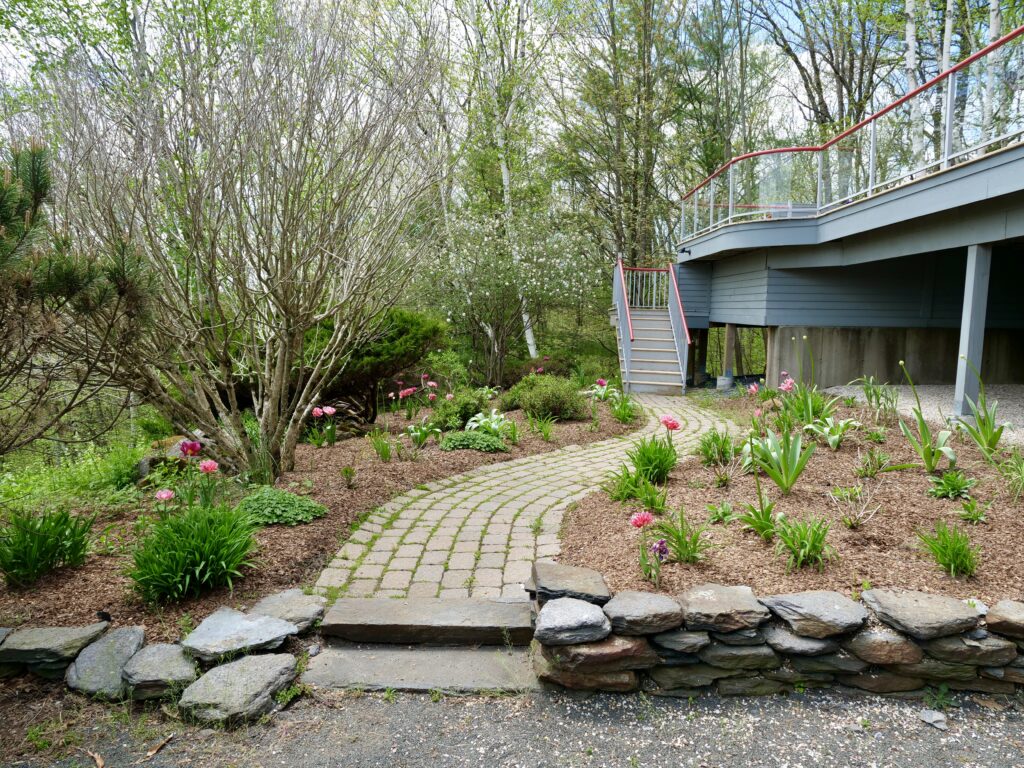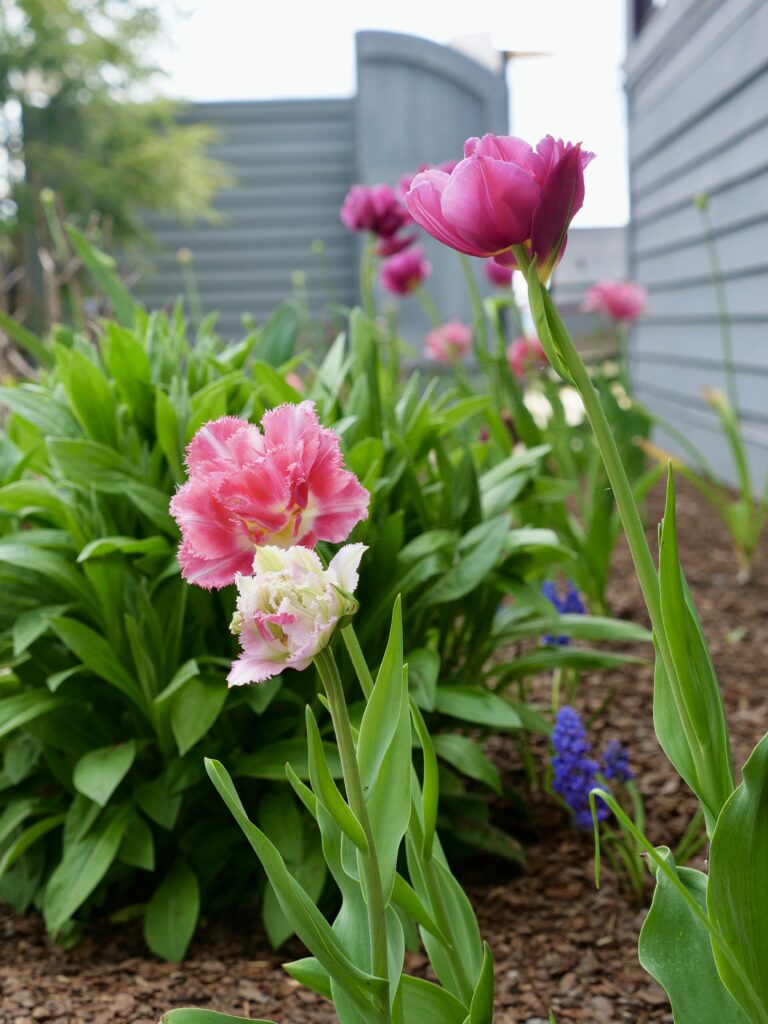 You Can't Go Wrong with Tulips
We love the surprise of tulips when they pop up in the spring after planting them the year prior. Do you have tulips in your garden? Have you chosen any specific palette or placement for them? Let us know in the comments!