Festive Fall Decor Tips & Ideas
It's fall in the Berkshires, which means fall foliage, leaf peepers, and merry mums galore! For us garden folks, fall is a time of transition where we get our clients' gardens prepared for the end of the season, and keep things looking neat and beautiful with the approaching frost. Part of this transition, of course, is switching our summer pots out for festive, frost-hardy fall pots and decor.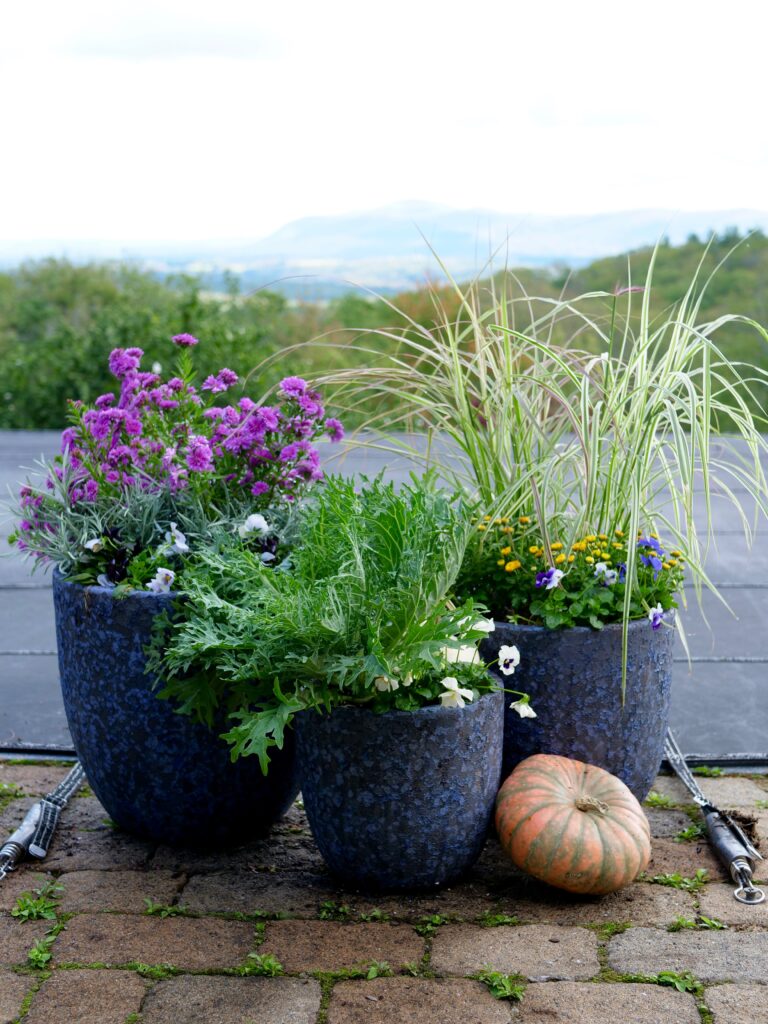 Why Switch Your Pots to Fall Plants?
While it can be saddening to take out pots that are still looking gorgeous with their summer flowers, it's important to prepare your pots with plants that are going to stand up to the frost as the weather gets colder. You won't want to wake up one morning to see your glorious Dahlia toppled over and brown. Plus, it's a great way to get into the fall spirit!
In this post, we'll give you some tips and information on our favorite plants to use in fall pots and decor, and show you some of our team's fall decor creations from this year.
We hope you like our plant pairings, and get inspired to design and plant your own fall pots to enjoy!
Great Plants for Fall Pots
The most iconic fall plant is, of course, MUMS! Everyone loves these lush, colorful and festive fall favorites. You an find mums in all sizes to fit your largest (or smallest) pots. Some even plant mums directly in the ground. Either way, they are certainly the perfect low-maintenance flower of choice for the fall.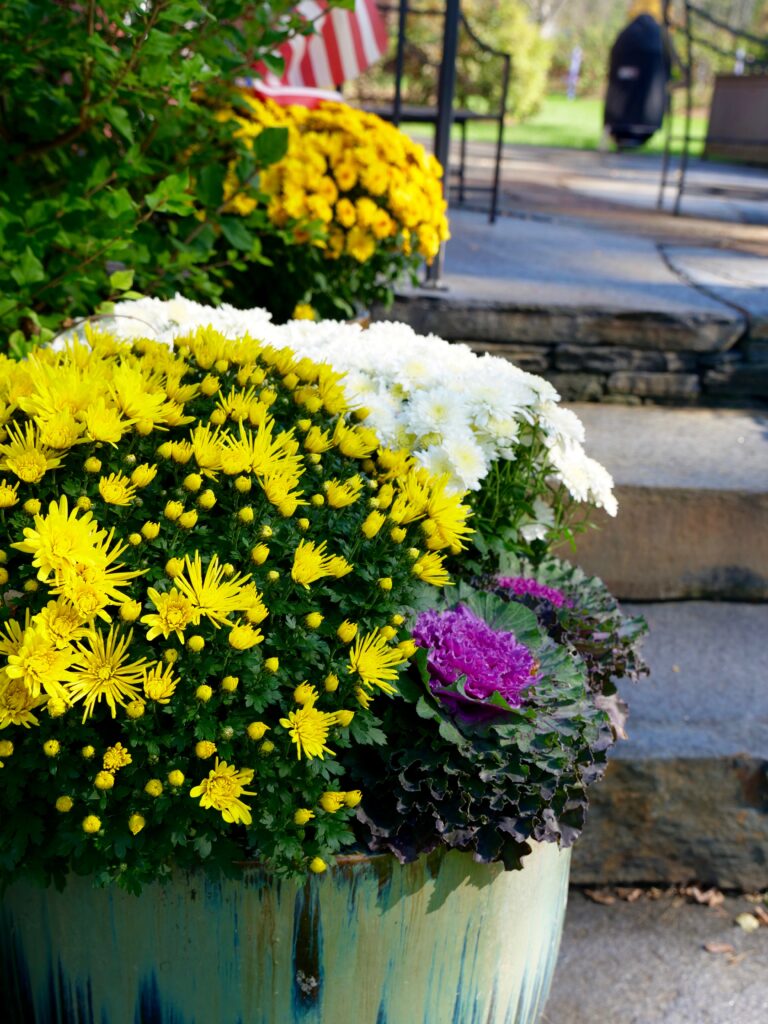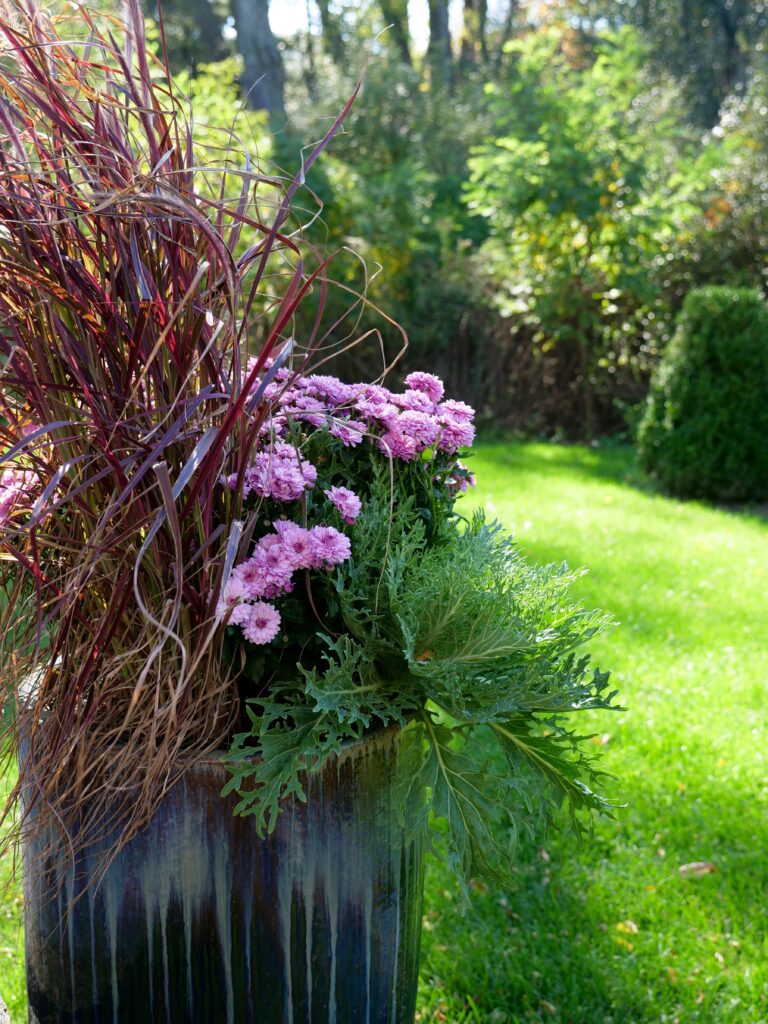 This time of year, you should be able to find an assortment of ornamental kale and cabbages. Most of us with veggie gardens know how hardy kale and cabbage can be, but did you know how pretty they can be?
Embrace the lush, floral composition of these plants, and play with adding them into a pot with mums and other frost-hardy plants. You can try silvery, spiky kale or lush, deep purple cabbage for added texture and color!
Grasses are the underrated MVP of fall, in our opinion. They are lush and dramatic, and are flowering at this point in the year! They are looking at their best in the garden, and we love bringing this beauty to decorative fall pots too.
Colorful grasses add height and drama to fall pots! Mix them with anything.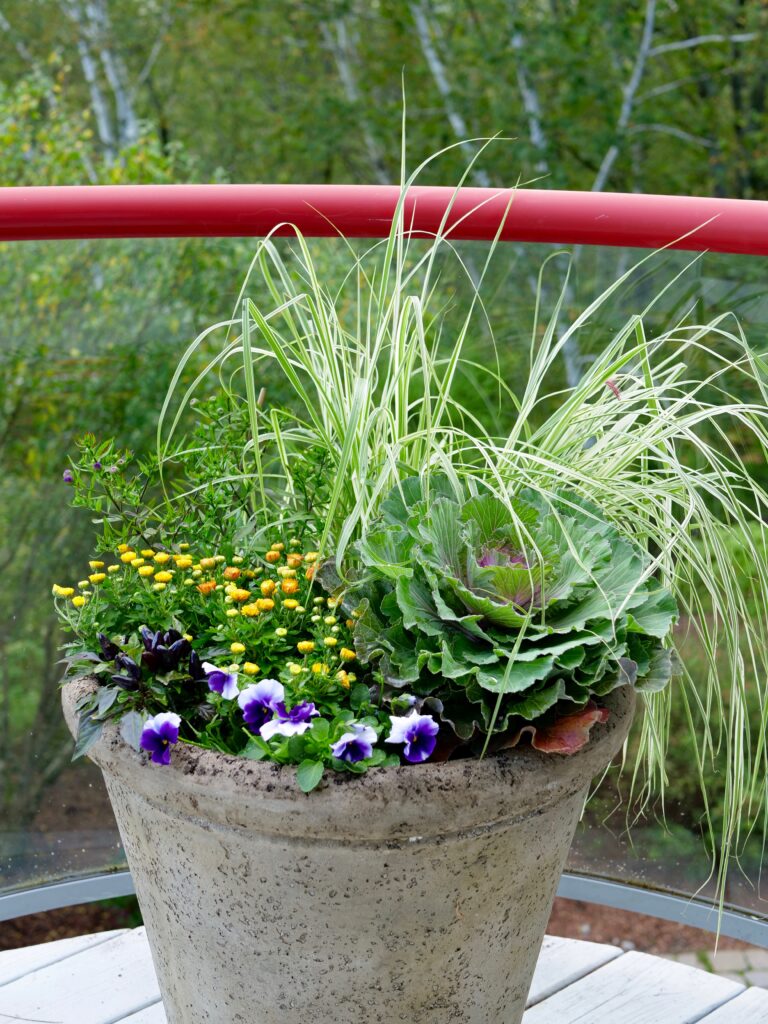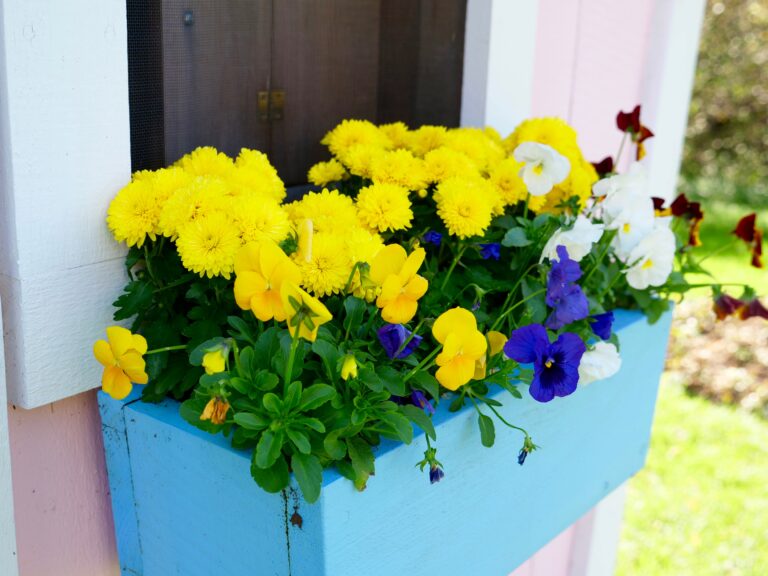 Pansies are surprisingly cold-tolerant for such a delicate looking flower. These darling flowers make a great filler to fall pots. Pansies come in so many colors, that you can really have fun finding some that match or contrast with the mums or other plants in your pots.
We cannot forget the MOST popular fall decoration of all: Pumpkins!
We love adding pumpkins to fall decor, placing them next to the pots—and even in the pots!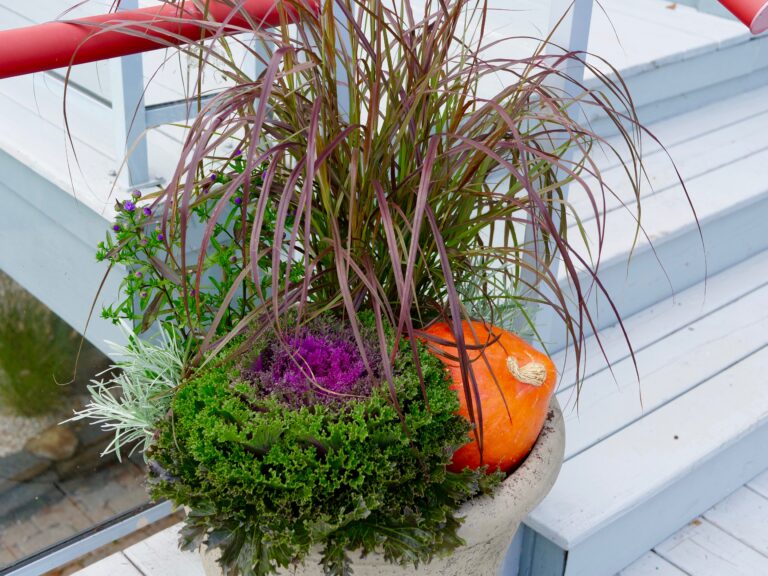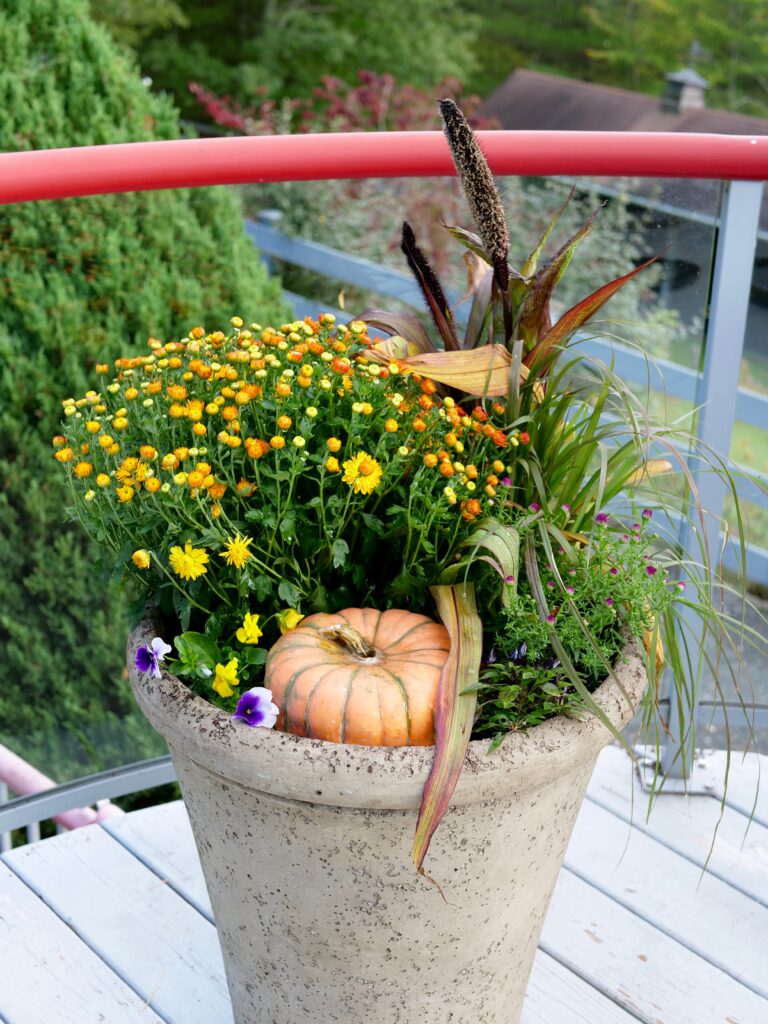 Additional Plants for Fall Pots
When you visit your plant nursery, they will likely have a section dedicated to frost-hardy plants for your choosing!
Tall-standing ornamental Millet makes a big fall statement, and colorful Asters come in different sizes to suit your needs! You might want to pop in some tiny ornamental Peppers for a touch of whimsy, or amp up your color palette with the help of soft, silvery foliage plants like Dusty Miller and Licorice plant.
Share Your Fall Pots and Decor with Us on Instagram!
We love seeing what kind of garden pot designs you put together. Follow us on Instagram @BerkshireGreenscapes and tag us in your creations.
Have fun!