There's a lot to LOVE when it comes to LILIES♡
Lilies come in so many colors & sizes — every one more beautiful than the last! With a mix of variety, you can enjoy their showy beauty all summer.
SO. MUCH. VARIETY.
Many lilies are also deliciously fragrant, and this is possibly what makes us love planting them the most!
Let's take a look at some lovely lilies we grew in our gardens this year.
Asiatic Lilies (Lilium asiatica)
Lily season kicks off with the deeply-hued spectacles that are Asiatic Lilies! As their name suggests, these lilies are native to a wide area of Asia.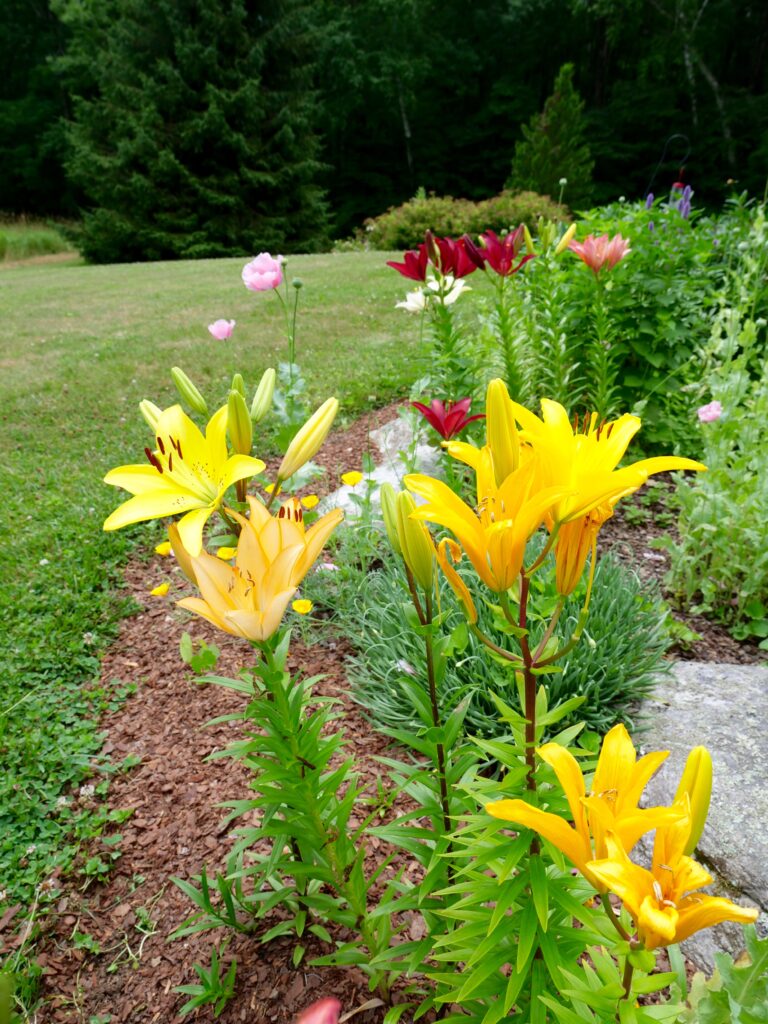 Though not fragrant like their mid-summer relatives, Asiatic Lilies are
WONDERFULLY COLORFUL!
Ranging from vivid reds, oranges and yellows — to a rainbow of pastels.
A sweet assortment of berry-reds, lemony yellow and melon-orange looking popsicle-like in this garden! (shown here)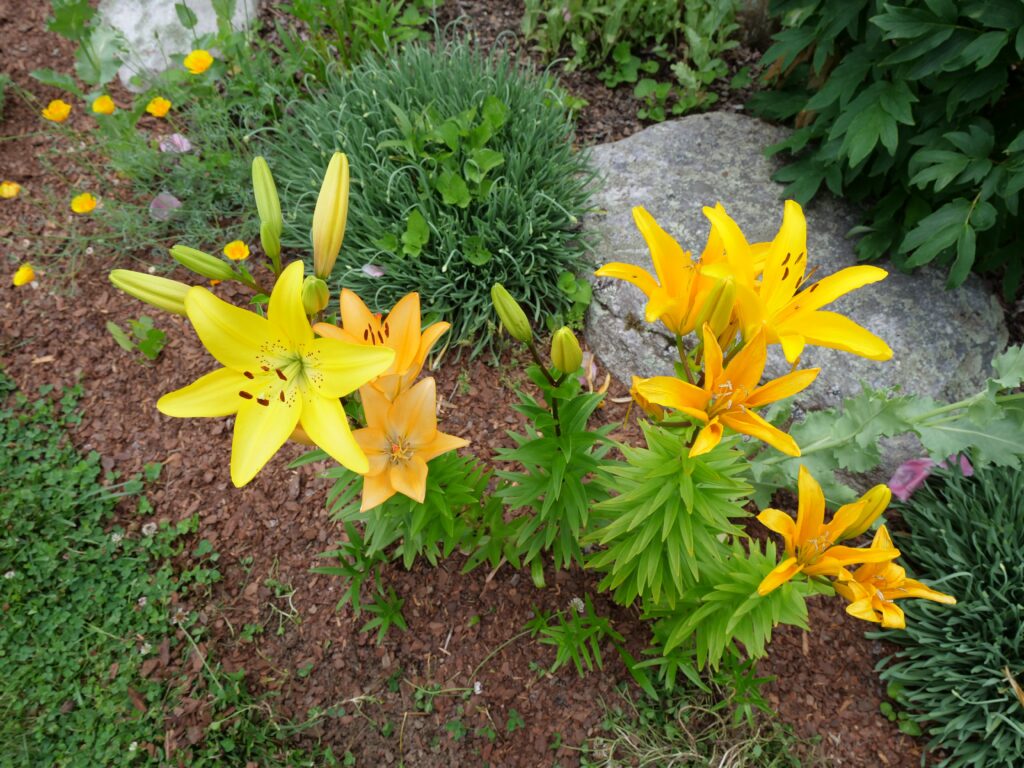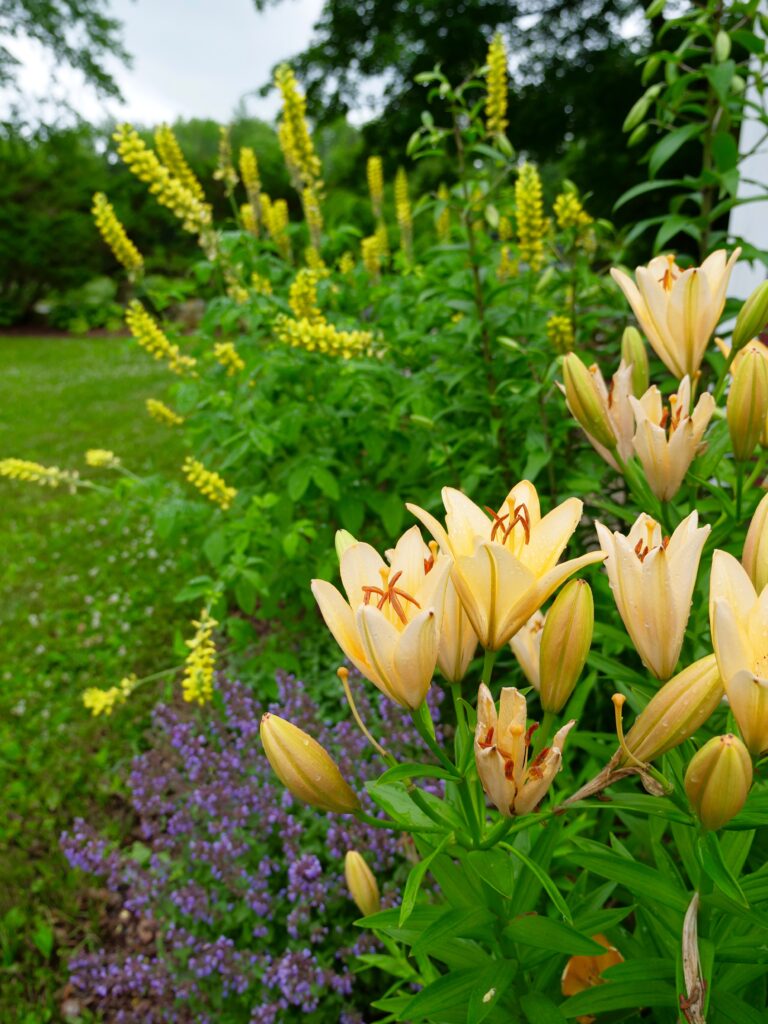 Asiatic Lilies are a hardy variety, blooming just after peony flowers fade.
UPWARD-FACING ❃ BLOOMS
set the Asiatic Lilies apart — the upright structure making an instant focal point in your garden.
These beauties also make an AMAZING cut flower.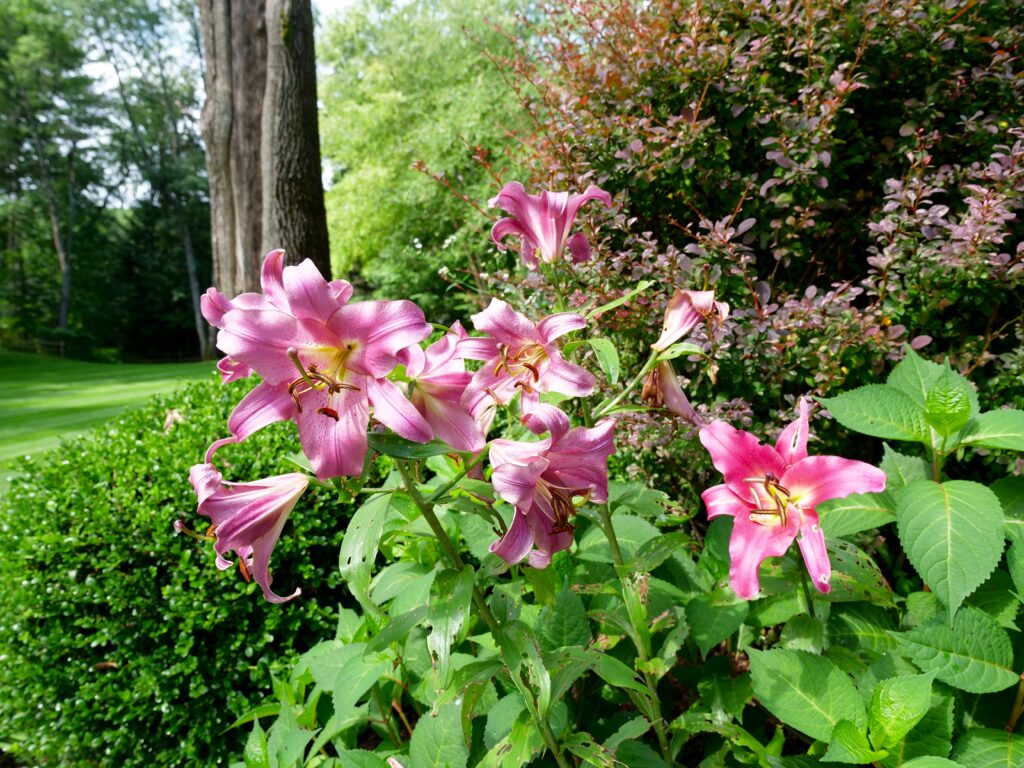 Oriental Lilies
(Lilium orientalis)
First things first — many people likely confuse Oriental and Asiatic Lily species, or even think they are interchangeably the same thing.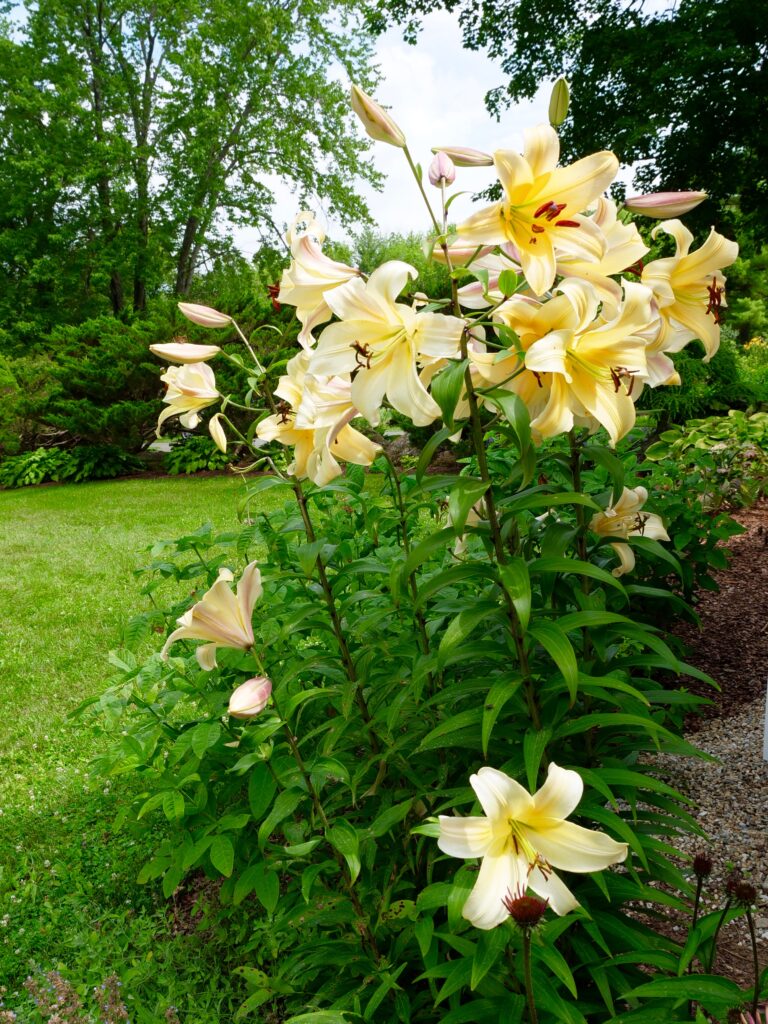 THEY ARE DIFFERENT!
Here's a few main details that characterizes them from each other.
BLOOM ❃ TIMING
Oriental Lilies bloom later in the summer than Asiatic.
You may see Asiatic lilies begin in late May, depending on the variety and micro-climate, and into early July.
Oriental lilies begin to bloom as Asiatic blooms are nearing the end in July and into August.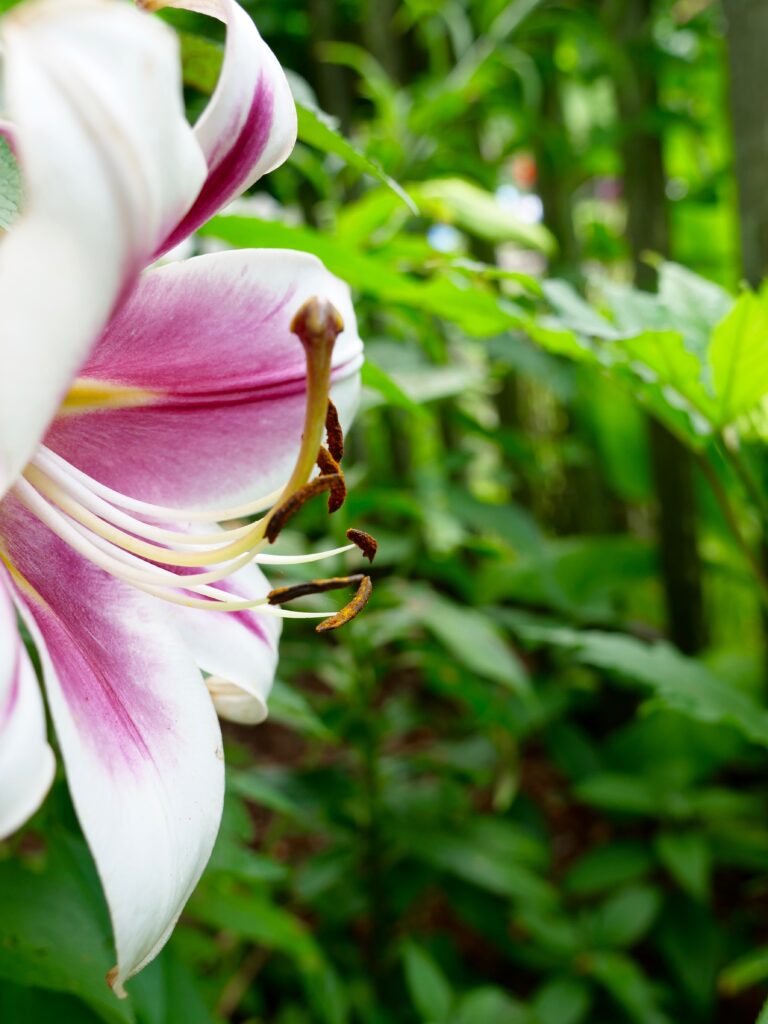 Oriental Lilies are the
FAMOUSLY FRAGRANT TYPE!
Asiatic lilies, in contrast, don't have much of a scent, however you really can't miss the sweet, intoxicating scent of an Oriental lily.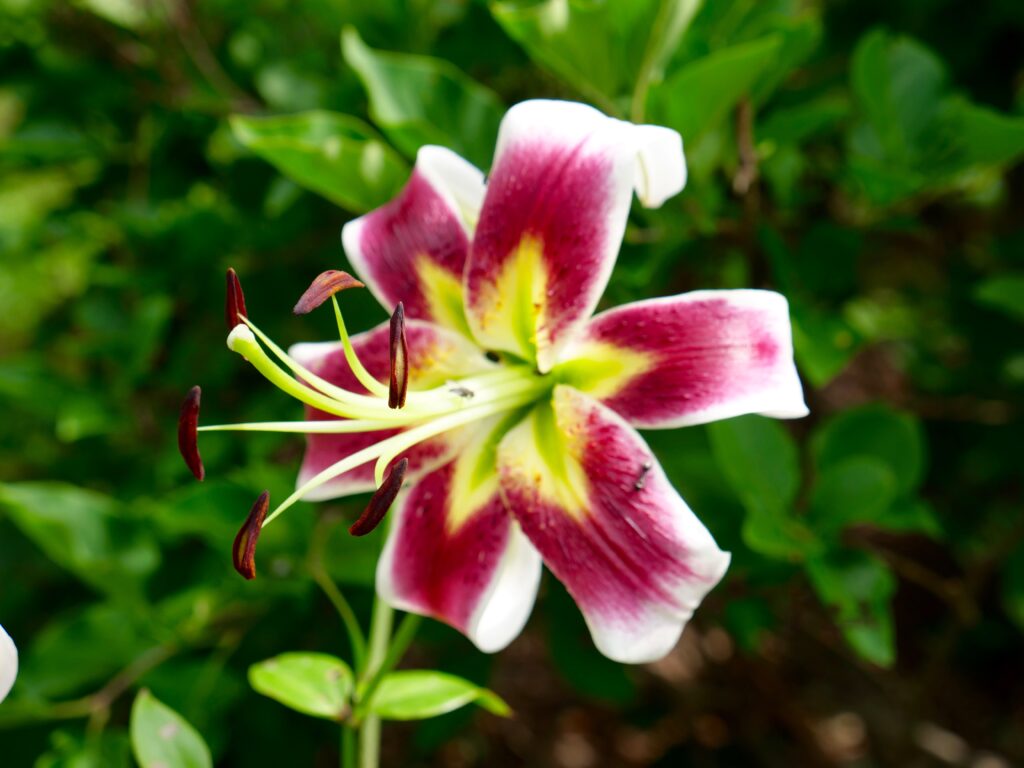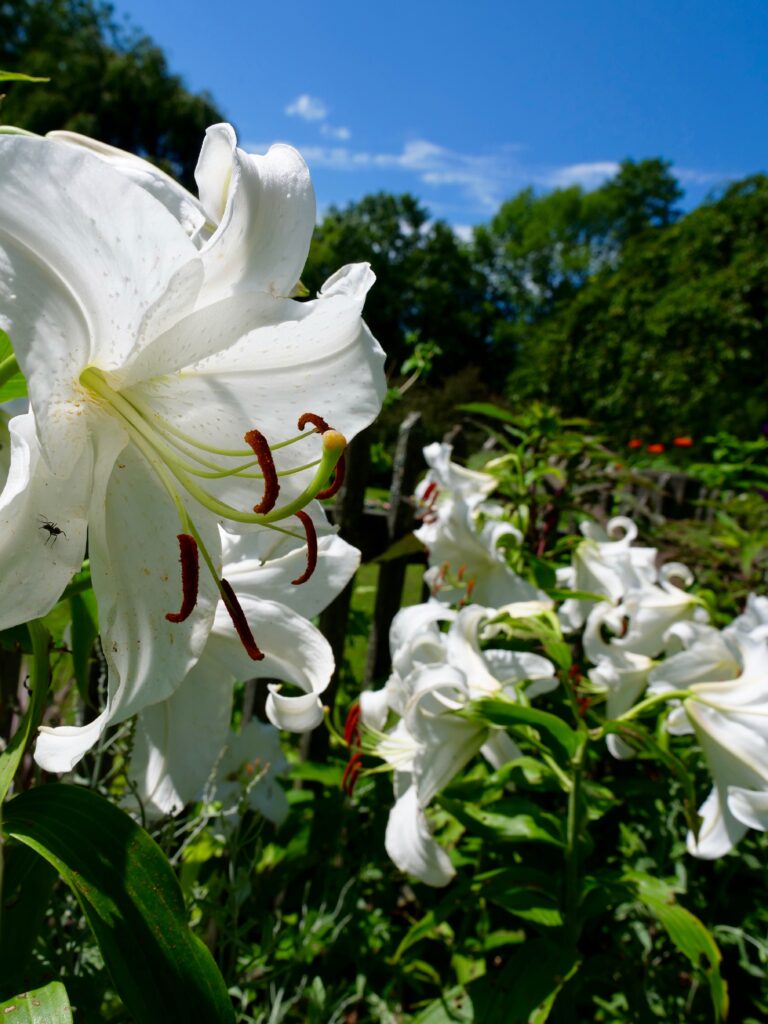 Structural Differences in Oriental vs. Asiatic
Oriental lily plants tend to
GROW MUCH TALLER
and present really
HUGE BLOOMS
Asiatic plants typically stay under 3′, with thinner, glossier leaves — and more of them!
Also notably, Oriental lilies tend to have blooms facing out, or hanging down, while Asiatic blooms more often face up.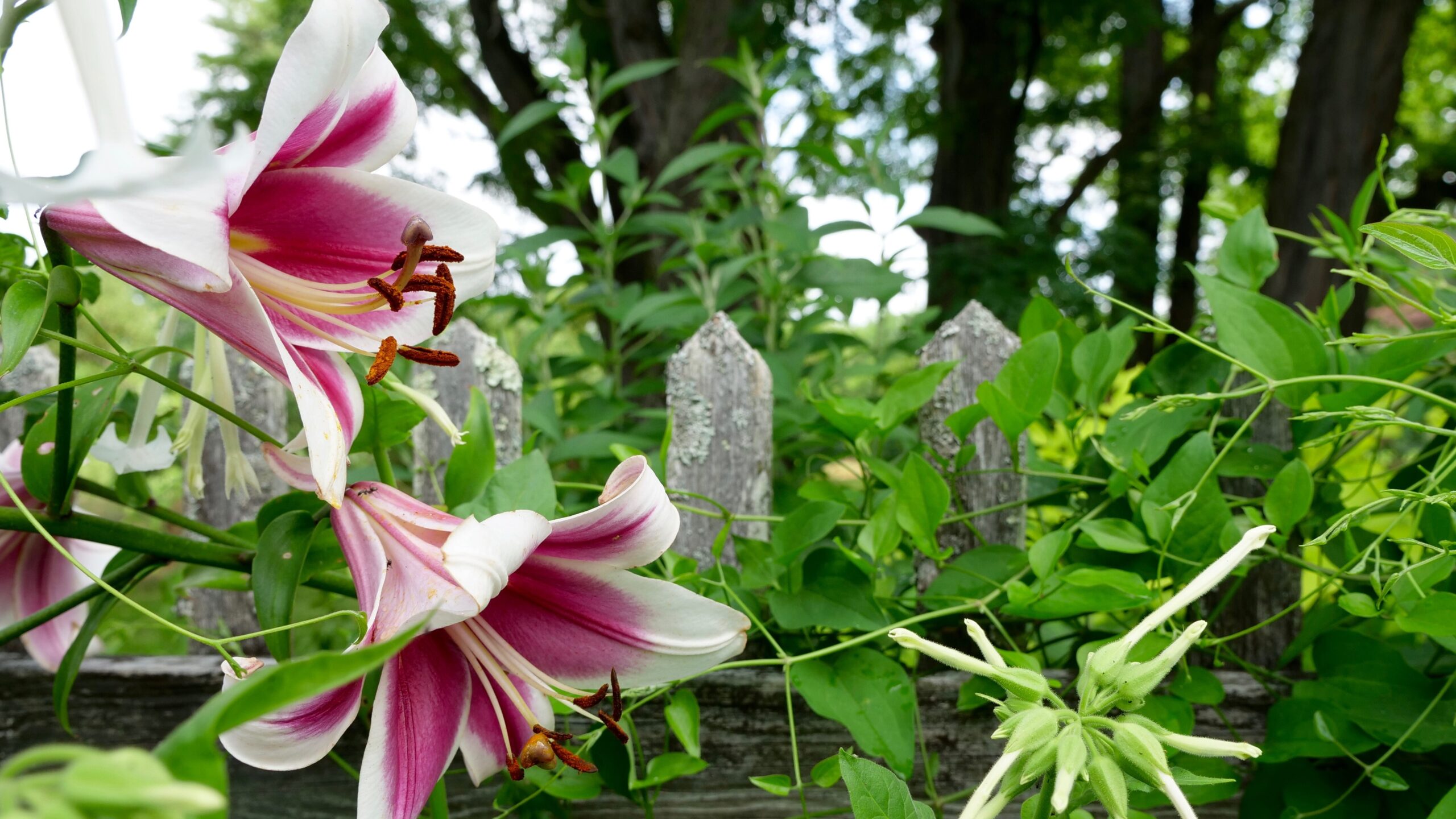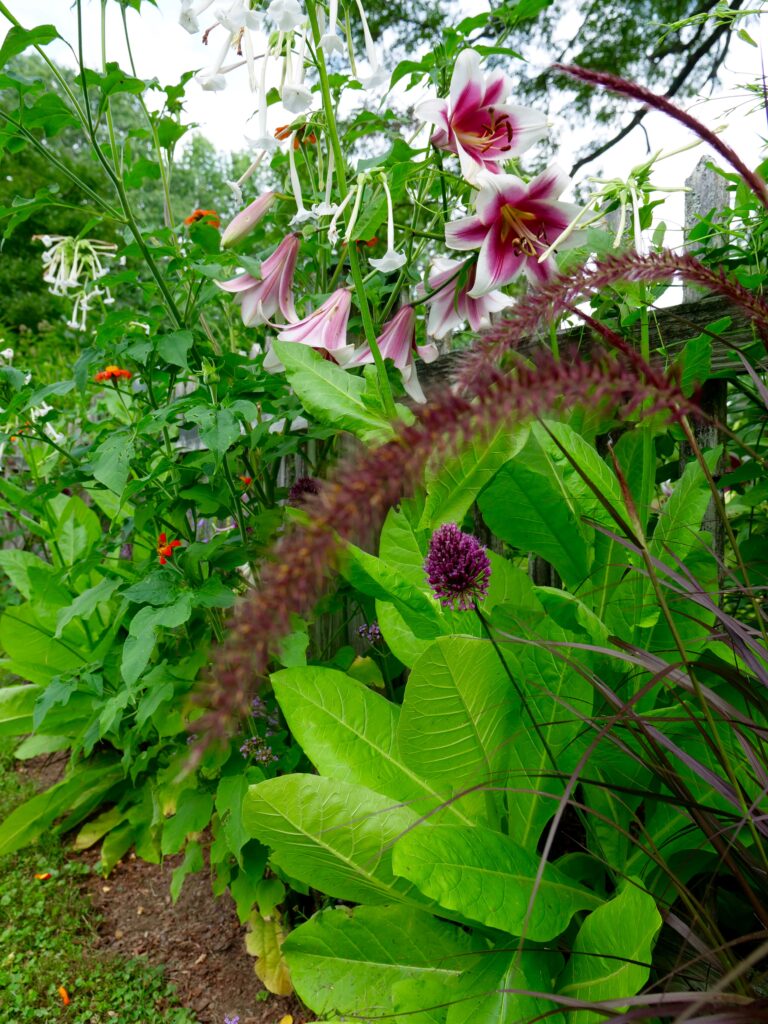 Many varieties of Oriental Lilies are also Hybrids with Trumpet lilies.
CALLED ORIENPET!
A popular example is the Silk Road variety — it's incredibly fragrant and tall — with very large pink-purple and white blooms.
Similar to Oriental Lilies, Trumpet Lilies are also usually VERY fragrant.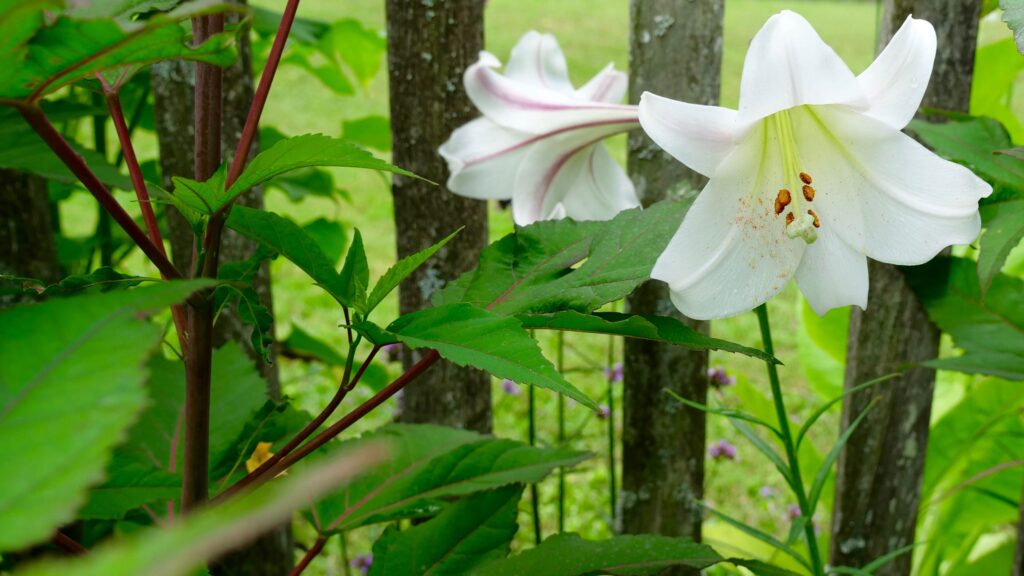 ---
So What's Our Favorite Lily?
We LOVE the classic, stately and beautiful Casablanca Lily… floral elegance at its finest ✨
---
And what about Daylilies?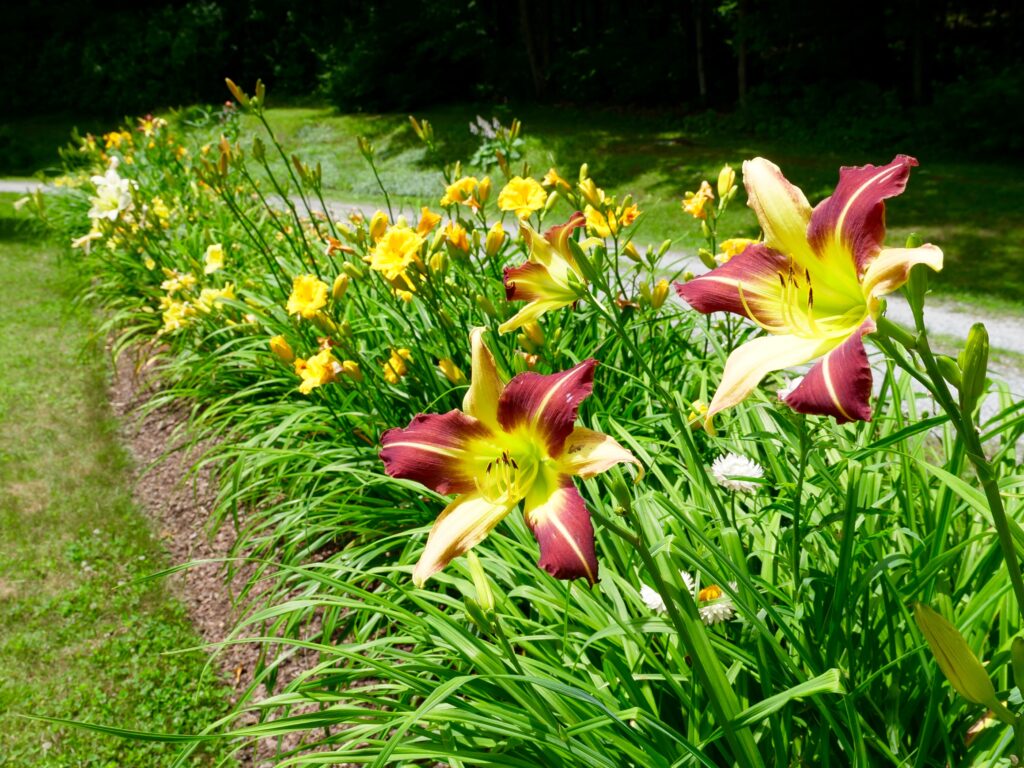 Believe it or not, Daylilies are not a TRUE LILY. Hemerocallis (botanical name) is a completely different plant than Lillium — though both are very beautiful!
They look similar at a quick glance, but you can see many differences in the plant structure upon closer inspection — for instance, the flowers bloom from a leafless stem — one of many that emerge from the crown of foliage at its base. This dense growth can create great ground cover, planted in masses. They can bloom from early spring and into fall, depending on the variety — and come in many colors — notably orange, yellow and red!