Sambucus Canadensis. The American Elderberry is actually one of our favorite shrubs. A plant of many different looks, it transitions beautifully throughout the season!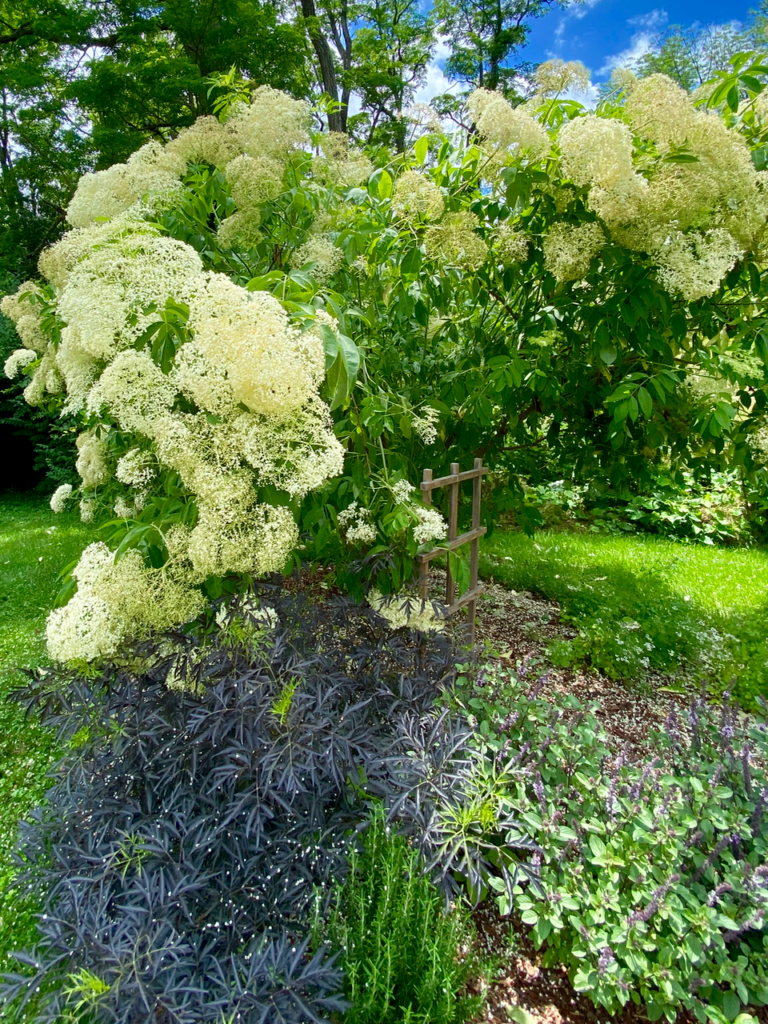 In the spring and early summer, the Elderberry shrub starts lush and green with great height in the garden!
❀ ❀ ❀
These little buds soon POP at the peak of summer — covering the tree in explosive white blooms.
As the blooms fade, the Elderberry keeps us interested with added
COLOR!
❀ ❀ ❀
The stems turns a pretty purple, contrasting with the green berries.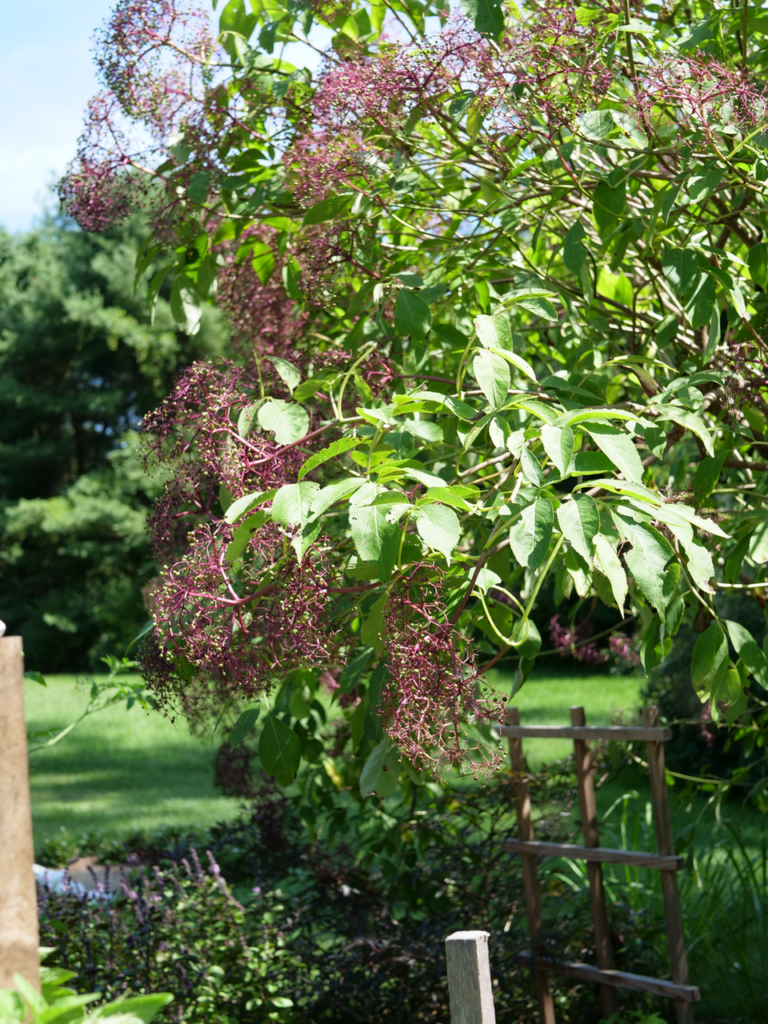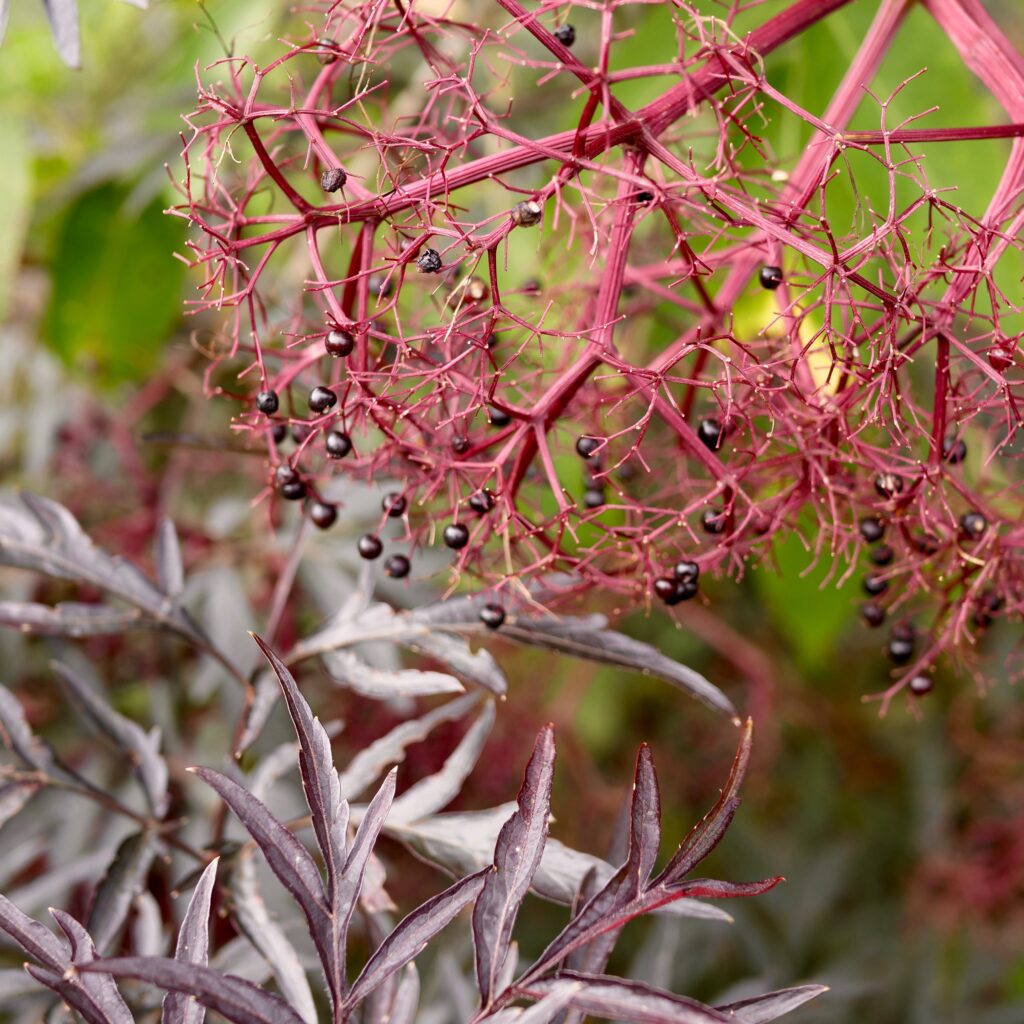 And finally in the late summer, before fall officially hits, the berries ripen and darken, looking pretty dramatic paired with the dark purple stems, and adding a seasonally-appropriate jewel-tone accent to the gardens.
❀ ❀ ❀ 

Isn't it pretty?! Here's what else is great about Sambucus Canadensis:
It's NATIVE! Hailing from North America, with a history of medicinal usage amongst Native American tribes (and even today).
2.   It has a lovely, subtle fragrance. We love planting for multiple senses, so that walking through your garden is an EXPERIENCE.
3.    Talk about hardy. This versatile shrub will thrive without any attention — if you do, however, want to give it attention, make sure it gets sun and plenty of water!
4.   BEAUTIFUL BERRIES! Great for jam, pie or wine… but if you don't get to them, THE BIRDS WILL! These tasty berries attract over 100 bird species.
5.   It's just… really pretty. Growing TALL & SHOWY, with colors so fitting at every stage of the season.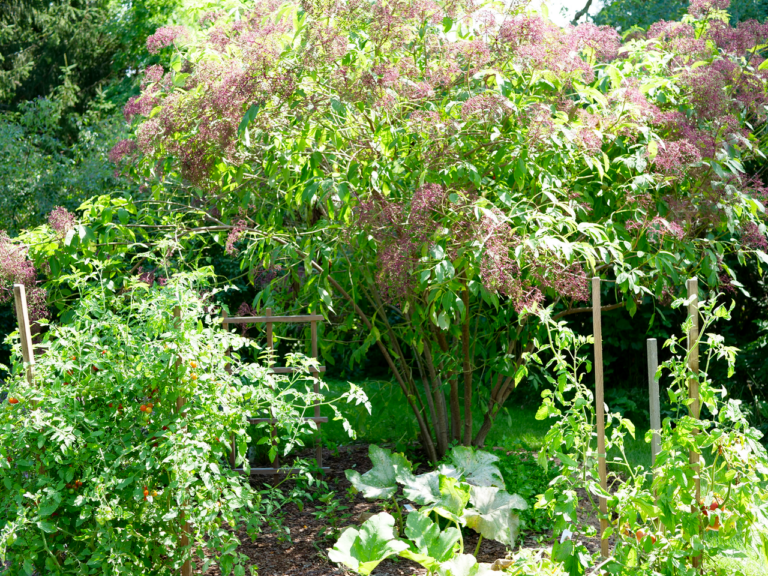 The American Elderberry makes a beautiful bordering plant, but don't be afraid to get creative with planting location!
We love this little herb garden where we planted the Elderberry as a showy statement, anchoring the garden bed full of low-growing herbs and pumpkins — almost fairytale-like!