Designing a Garden Getaway
What better place to feel like you've been transported to a far off, exotic destination ?️ than by the pool?
We may be in the Berkshires, but we were aiming for this fun garden design to evoke a sense of escape with some out-of-the-ordinary plantings and clever pairings.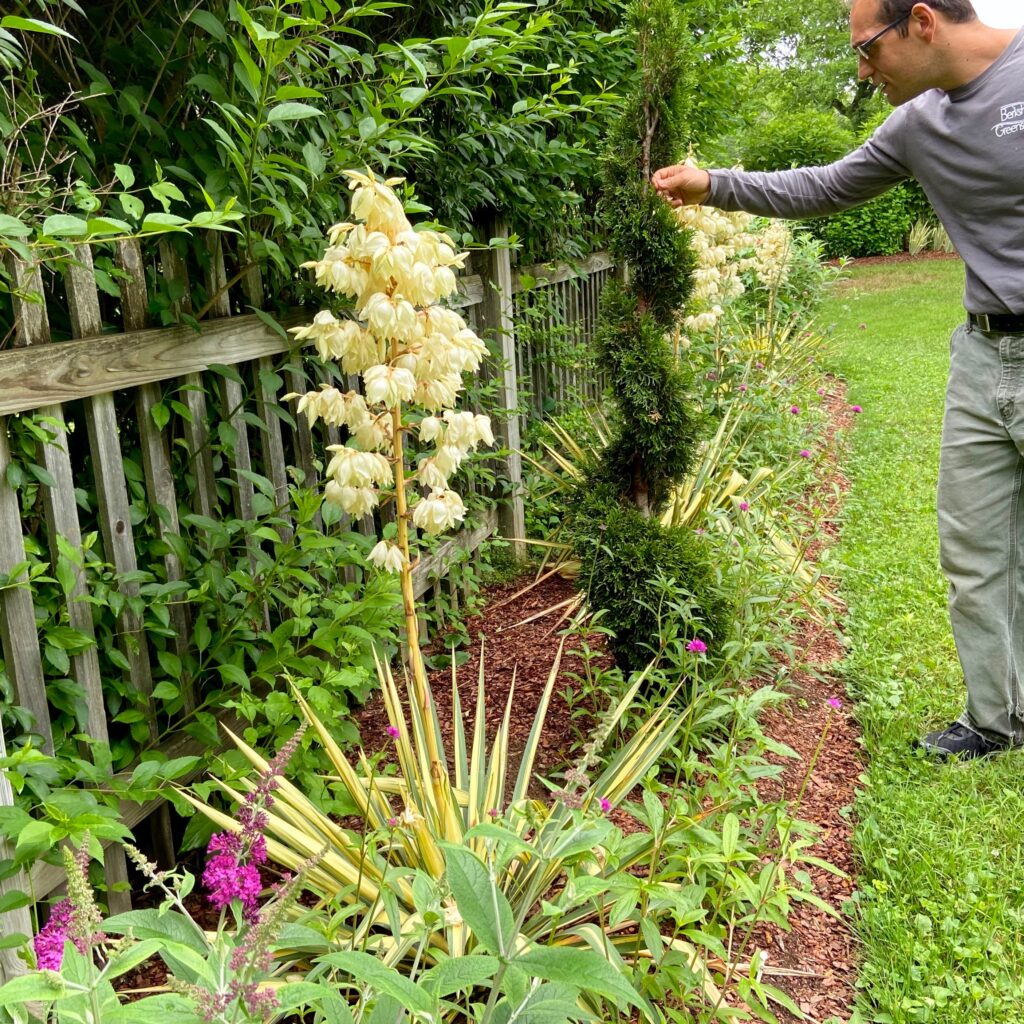 Ever-inspired by world travels — and especially bi-annual visits to family in Italy — Generoso took bits & pieces of the hot-climate Mediterranean to influence this pool garden, and paired these inspirations with more typical Northeastern plants.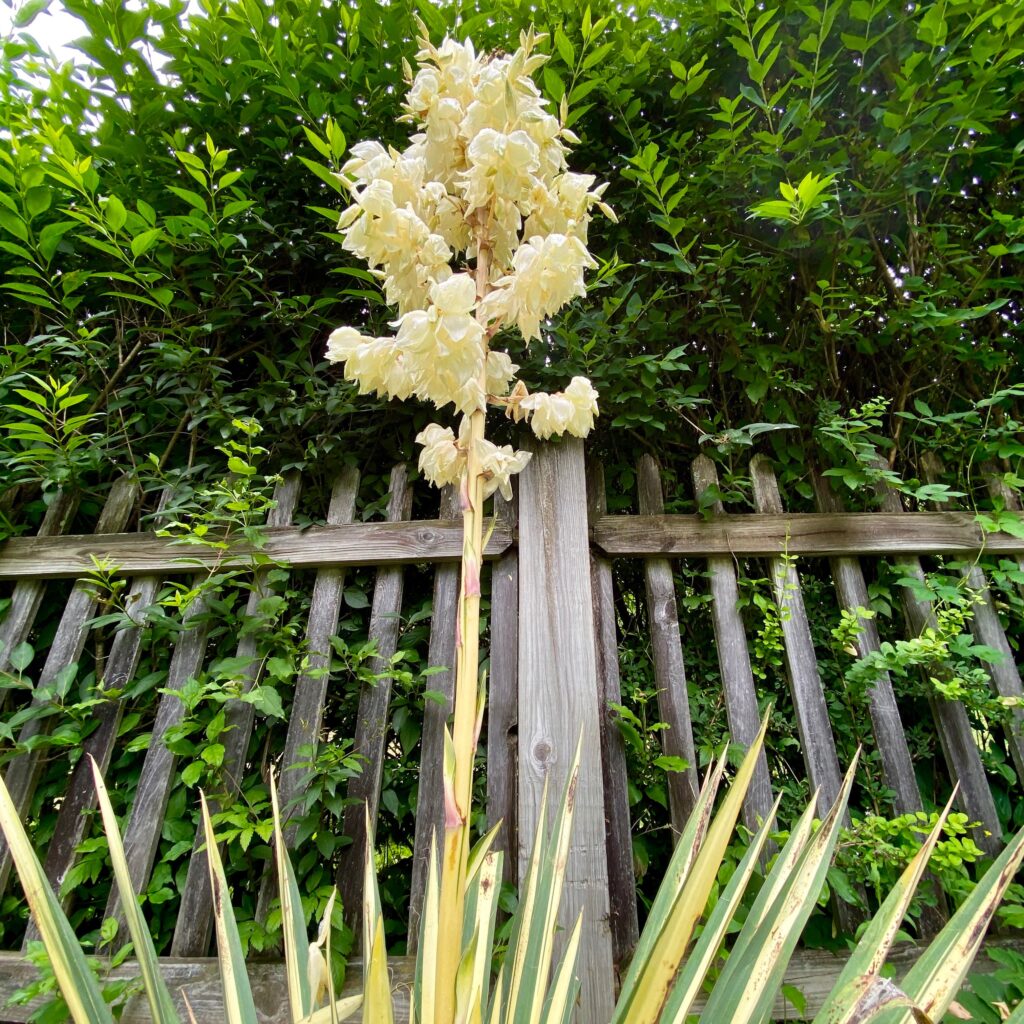 ≫ Large, colorful & structural Yucca plants make a dominating statement from afar, and also lend a desert-like feel, reminiscent of beachy Italy (think Capri or Sicily ❤) where larger-than-life Agave plants grab your attention.
The Yucca's large, spiny foliage adds tropical color in vivid green and yellow – with a tall stalk shooting up from the center lush with white flowers.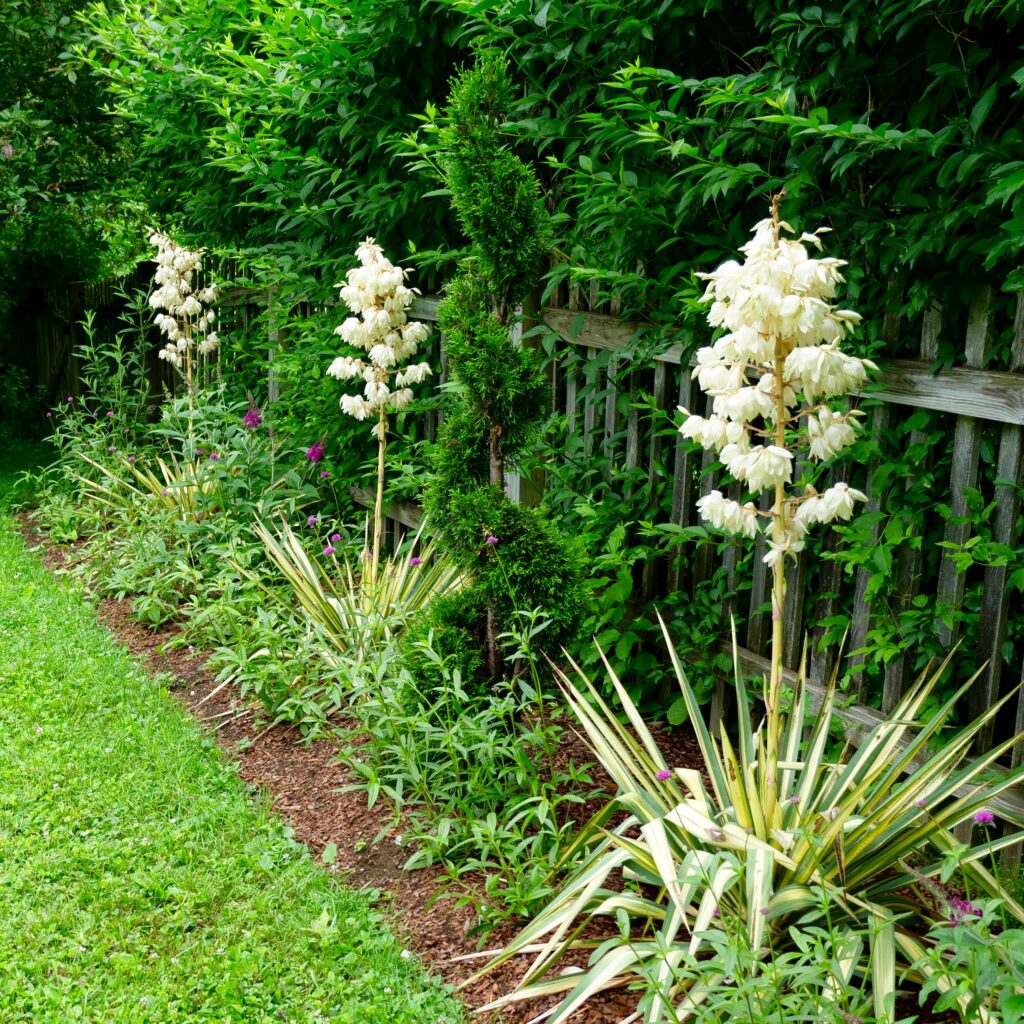 ≫ Moving closer to the garden you begin to notice the stately spiral Topiary shrub, both playful and regal, reminding us of the opulent aesthetic of Royal Italian Villas amidst the lavish fountains and marble statues
We toned it down to just one statement-making topiary, aligned with the more understated style of the Berkshires.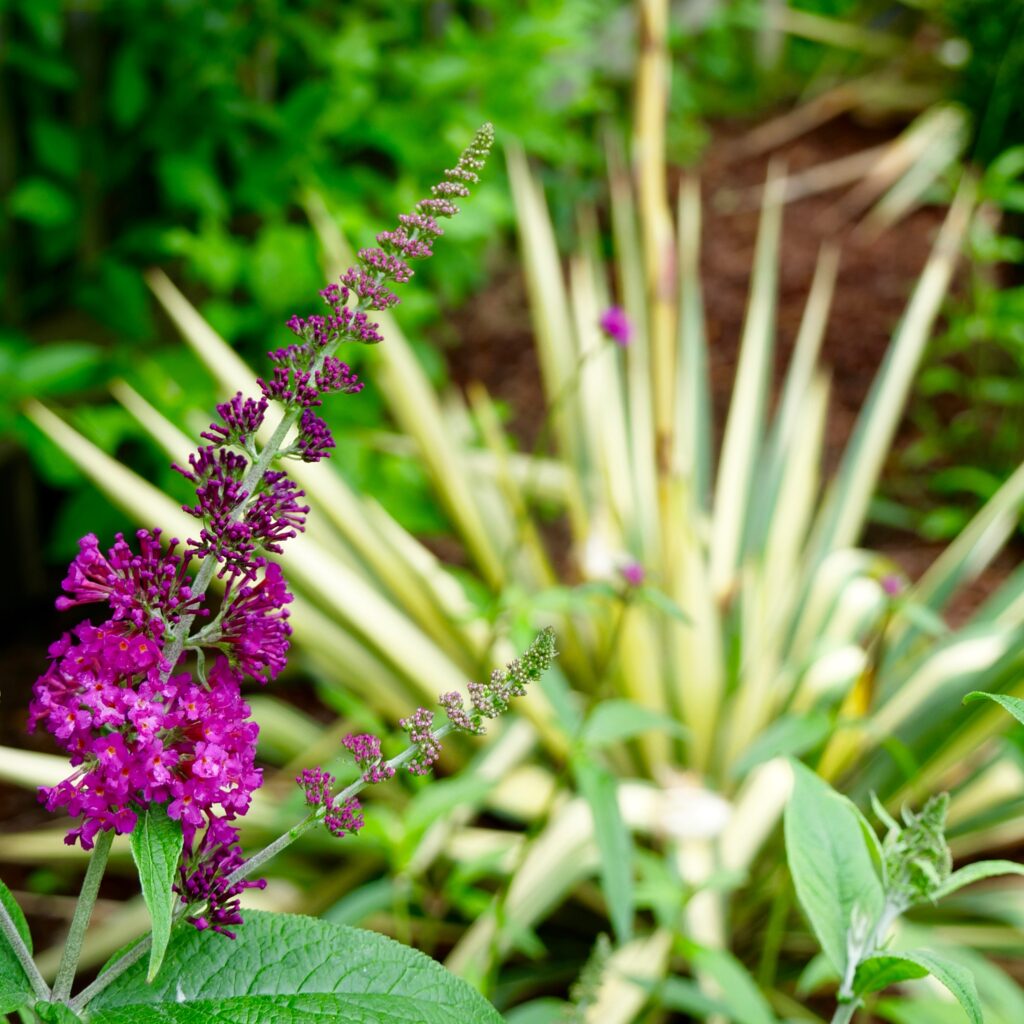 ≫ The finishing touch is the added pops of color: Purple-pink accents of Butterfly Bush and Gomphrena.
Butterfly bushes are more common plantings for the Northeast, producing beautiful lilac-like clusters of flowers and as the name denotes – attracting butterflies, bees and hummingbirds, while Gomphrena adds another whimsical touch to the garden – like mini fireworks in explosive pops of pink.
We certainly had FUN with this garden design – and feel the tropical vibes of the Pink, Purple, Yellow and White color combo.
At this more traditionally-styled property, the creative plantings by the pool definitely help to transport you to a vacation state of mind ?
Check out the container gardens below that complement the look!