Want to Make the Most of Your Early Spring Garden?

---

Get Inspired by Our Favorites!
Spring is EXCITING. Especially in the Berkshires. After a long winter, garden lovers around the county admire the delicate first blooms of spring. If you are looking for some inspiration for your early spring garden—or ways to see more of those spring pastel blooms we all love, consider taking inspiration from some of our favorite spring gardens this year.
Don't you just love seeing the cheerful yellow daffodils begin to pop up in the spring? Us too. That's why we went big and planted a sea of them for maximum cheer (during a sometimes dreary time of year).
We don't know anyone that doesn't love tulips. And we'll let you in on a little secret: you can plant several varieties in order to see a succession of tulip blooms!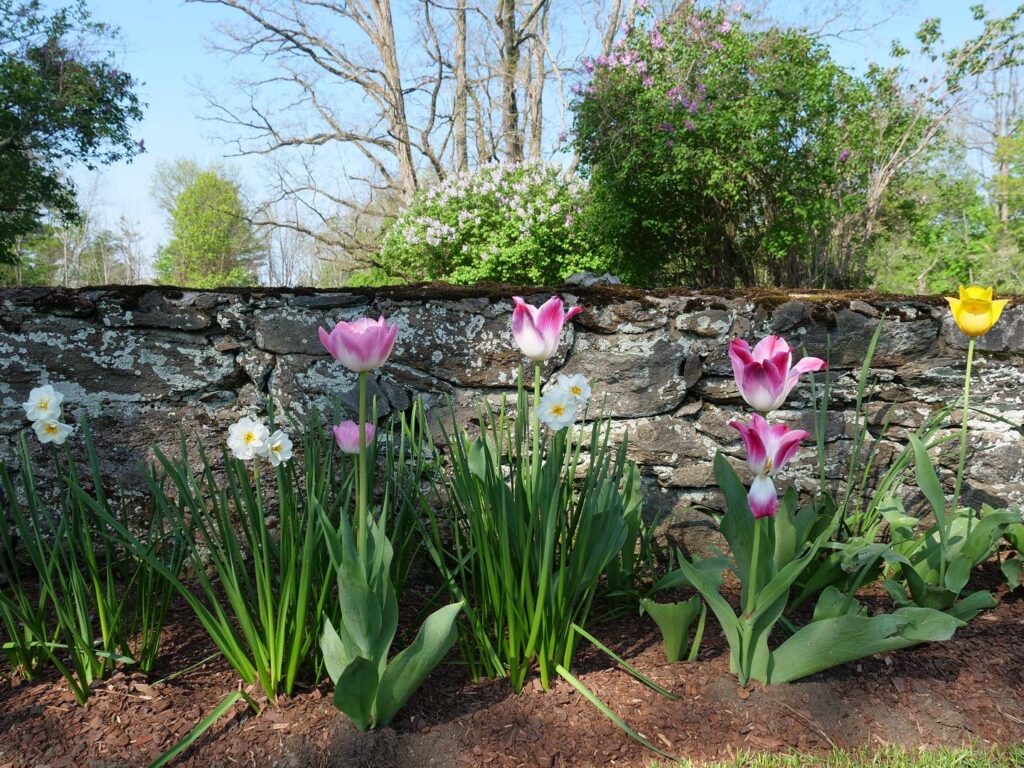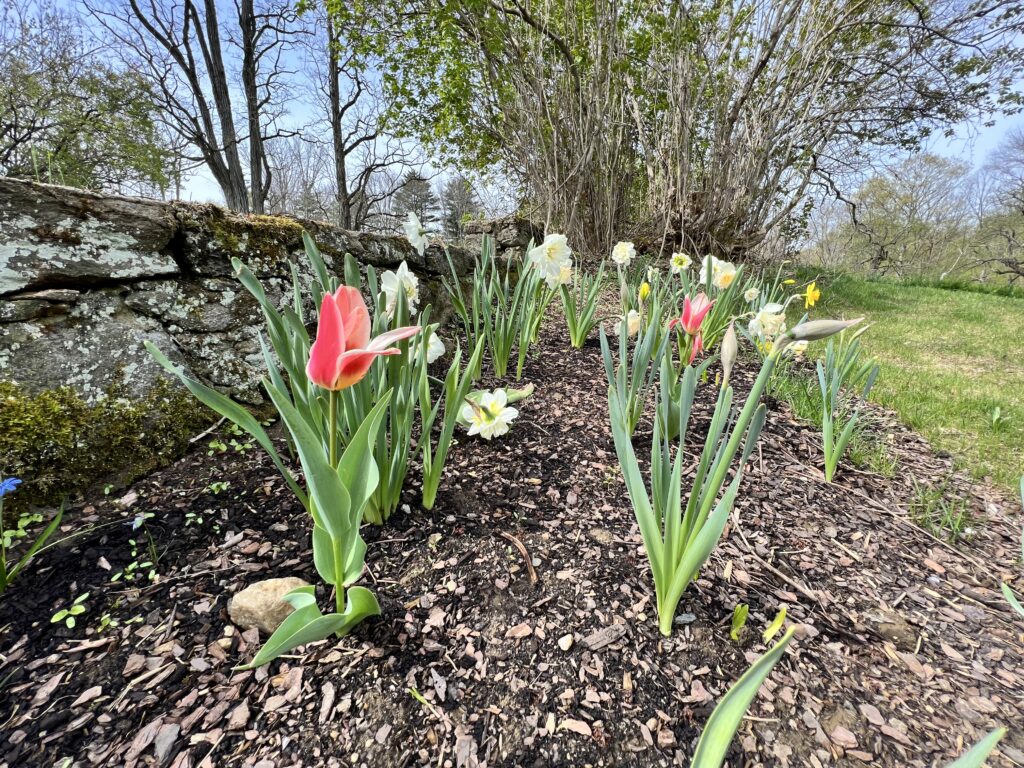 For example, this garden saw early spring tulips, mixing with the daffodils… followed by a later mix of pink and yellow tulips that paired perfectly with the fully bloomed lilacs for mother's day.
Underrated: Grape Hyacinth
We just love grape hyacinth. Dot your garden with these for a big impact from the sweetest, tiniest flowers. You can even mix white and blue varieties!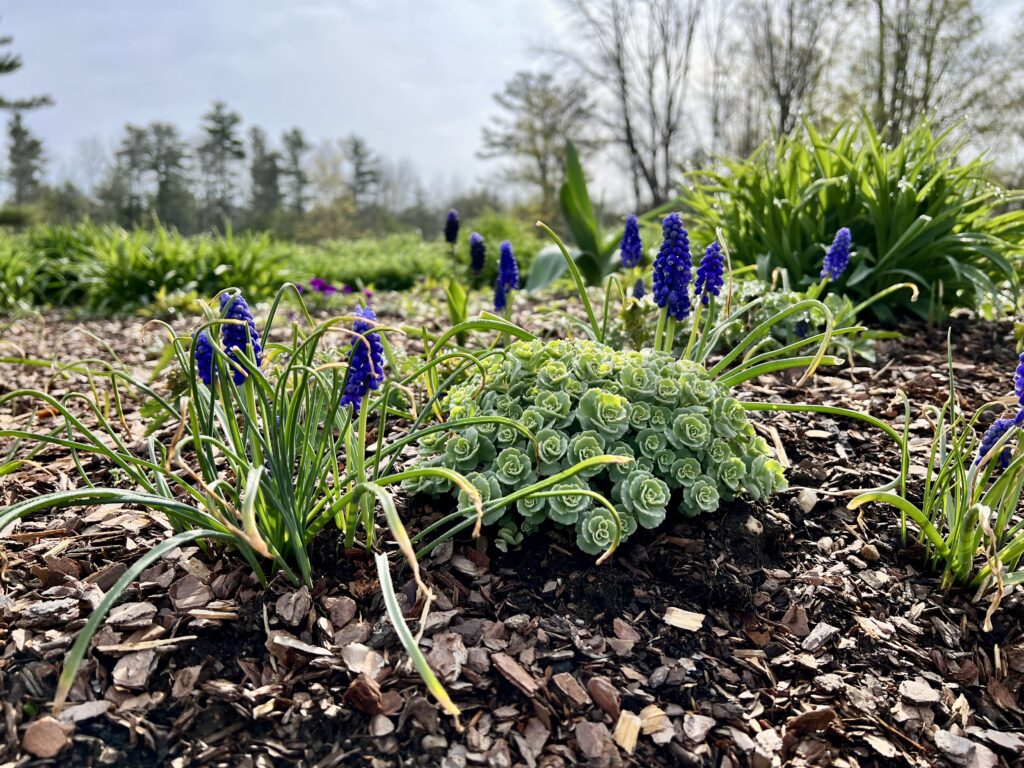 Spring-blooming perennials bring you down to earth… literally. Get close up and personal to admire the true beauty of perennial favorites like bleeding heart and tiarella.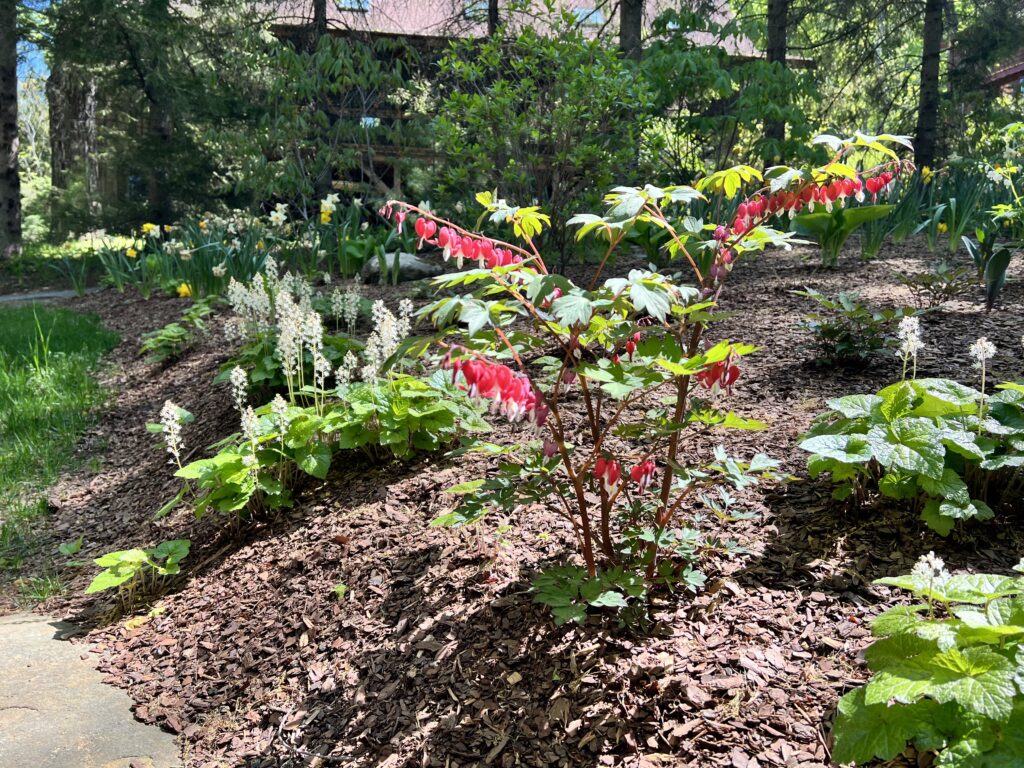 Big Impact: Flowering Trees
Early flowering trees are some of the most impactful spring blooms. You can't miss a giant flowering Magnolia.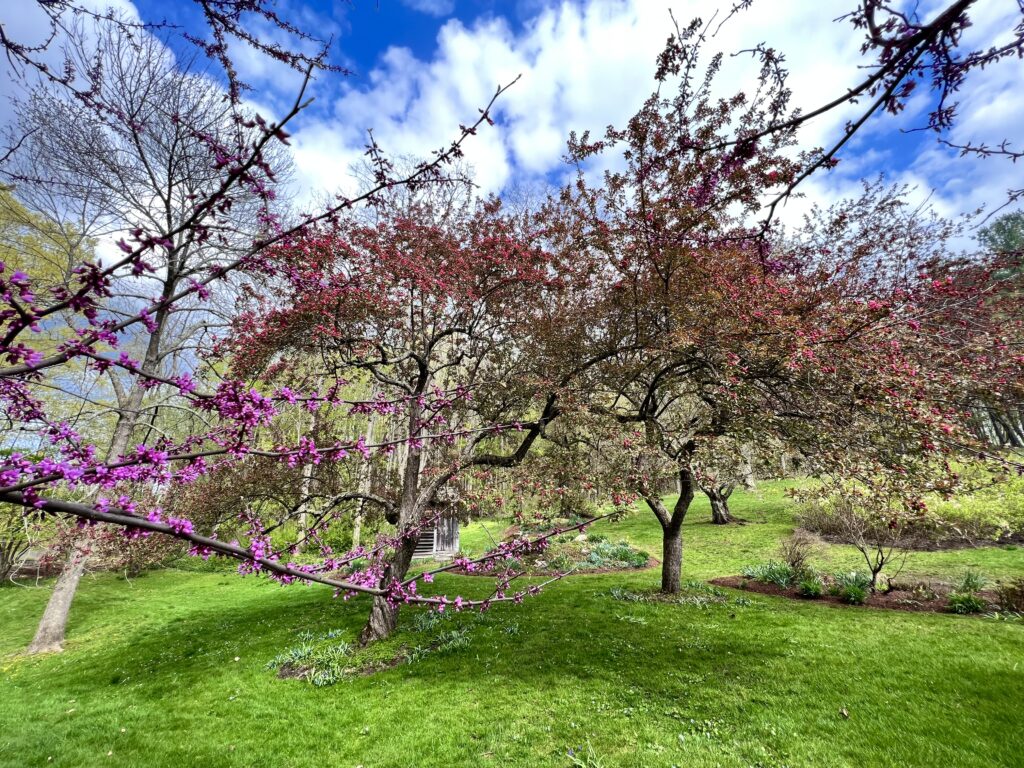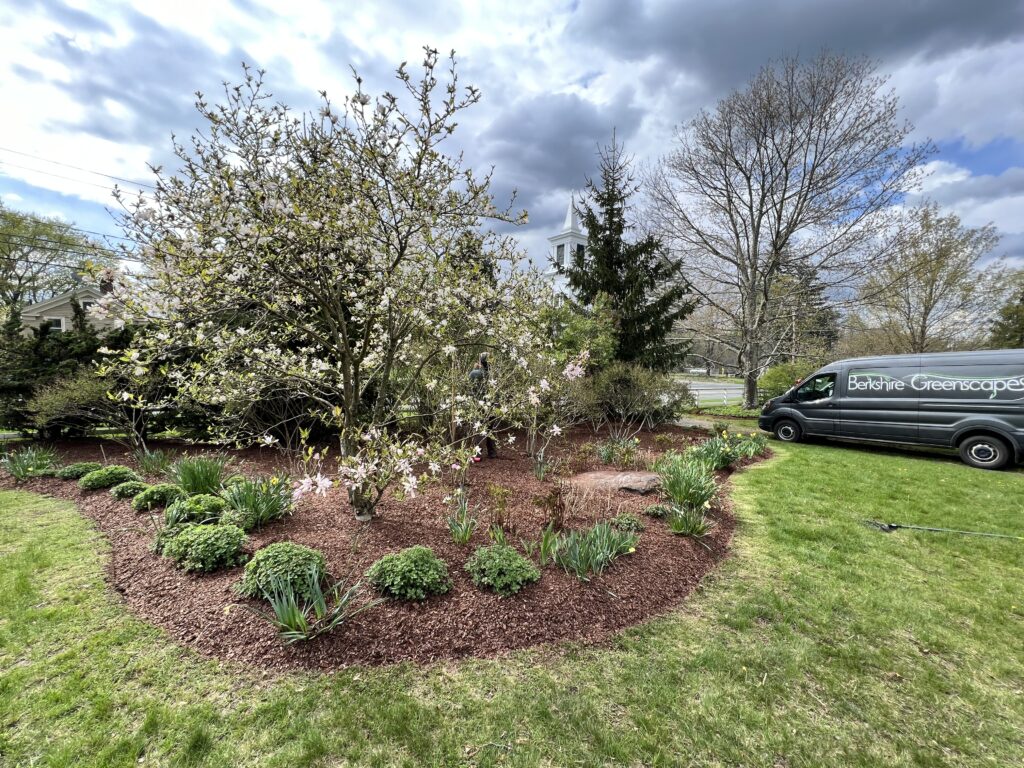 … and this color combination of Redbud and Quince flowering simultaneously was some of the boldest color we saw all spring!
What's Your Favorite Spring Bloom?
Let us know the spring blooming combos that YOU look forward to seeing in your garden each year!